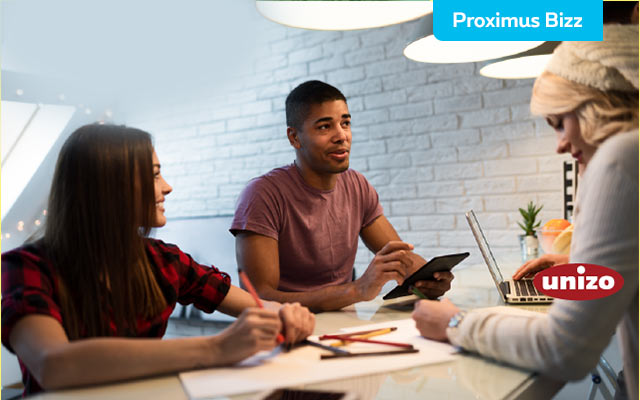 Last year saw 45,311 people launching their own business in Flanders. That is 2.3% more than the previous year. Wallonia and Brussels see a slight decrease in the number of Starters.
Last year, no less than 45,311 people started their own business in Flanders, or 2.3% more than the previous year. Traditionally, these figures will be adjusted in the coming months. Based on prior experience, an overall increase of 2.7% is to be expected.
"The positive trend that we've seen for some time now is continuing. It's a sign that the economy continues recovering. New businesses provide oxygen to the economy and provide extra jobs," says UNIZO chief Karel Van Eetvelt.
A striking fact is that the number Starters in Wallonia and Brussels declines by about 1% versus the previous year. According to UNIZO, this is because Flanders is a very open economy: if the situation worsens, then there are less starters. If the economical situation is good, there are more. That correlation is less marked in Wallonia and Brussels.
UNIZO states it is paramount to continue working on an economical approach that benefits businesses. Access to better financing for starting entrepreneurs, for example, could be improved. And all governments should press on with administrative simplification. The sheer amount of regulation, paperwork and permit conditions is a huge stumbling block for candidate starters.
In Wallonia we see a decrease of about 1.4% in the number of starters. These figures will also receive a slight upward adjustment in the coming months. Based on figures from the past, the decrease will come in at around 0.9%. Wallonia has 21,566 starters today, as opposed to 21,686 in 2014. Brussels records a decrease of 1.9% with 10,989 starters in 2015. The adjusted figures will likely come out at a decrease of about 1.2%
Biggest increase in Antwerp
In Flanders, Antwerp (province) is the strongest growers. The number of starters there increased by 5.2% to 13,620. Eastern-Flanders comes in second with an increase of 2.1% and Flemish-Brabant takes the bronze with plus 1%. In Western-Flanders the increase is 0.8% while Limburg closes at 0.5%
(source: UNIZO)
Start your business with Proximus: read more