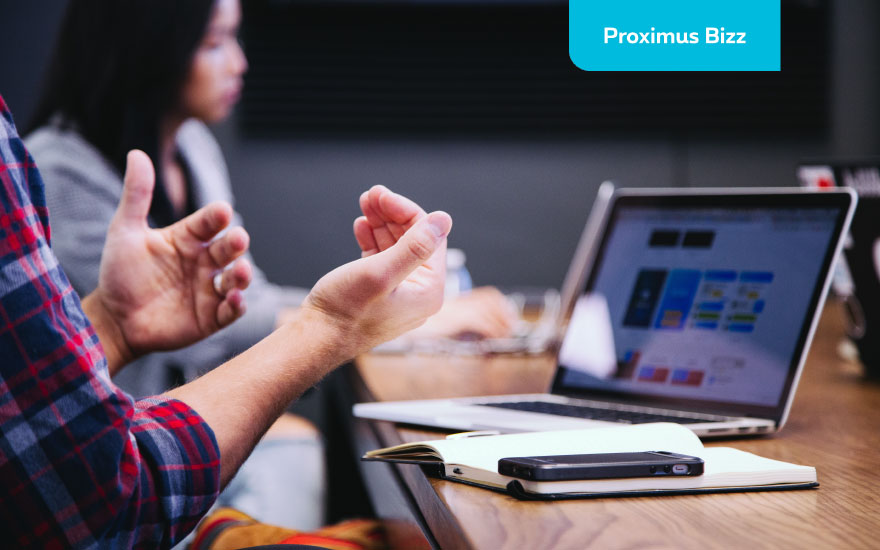 Your customers are spending more and more time on line. So you have to be present on the digital channels. What's more, online marketing is cheaper than traditional advertising and you can define your target group. How do you get started? We're happy to set you on your way.
Website: the digital showcase
The absolute minimum for entrepreneurs is to have your own website. The first thing to decide on is a good domain name. The most logical choice is the name of your company. And it's not a bad idea to add extra key words in your domain name. A good fictitious example is www.petters-matrassen.be. And which extension should you choose: .be, .com or .vlaanderen?
Don't forget these rules of thumb for a good website either: make sure your website can be read on a smartphone, make it as compatible as possible with as many web browsers as possible and websites have to be fast.
Digital marketing: the lure
Smart entrepreneurs advertise on the web. They aim to lure as many customers as possible to their website. That has a lot of advantages: you can define your target group fairly precisely, it's easy to measure the impact of campaigns and campaigns can be adjusted while they are running. The two most popular 'suppliers' used by SMEs for digital advertising are probably Google Adwords and Facebook, although of course there are others.
Social media: the fishpond
But the internet is obviously far more than just websites. Virtually everyone looks at their social media channels once or twice during the day. As an entrepreneur, you want to make the most of that and be present on this type of channel. What exactly are the advantages of social media and how do you get started? Fellow entrepreneur Annelies Delmoitte got down to work.
Are you convinced that social media or chat channels are for you? Then we would like to turn the spotlight on two other specific platforms: WhatsApp and LinkedIn.
Good texts and attractive images: the bait
If you have a website, you need to do more than just tempt potential customers with images and words. You also have to make sure that they can find your website as easily as possible, certainly via Google. SEO, or Search Engine Optimization takes care of this. SEO is a series of techniques used to position your website high up in search engines and make you as visible as possible for your target group.
Finally, you shouldn't underestimate the importance of strong images. After all, we live in a visual world. How do you take good photos and films with your smartphone for your website and social media channels?