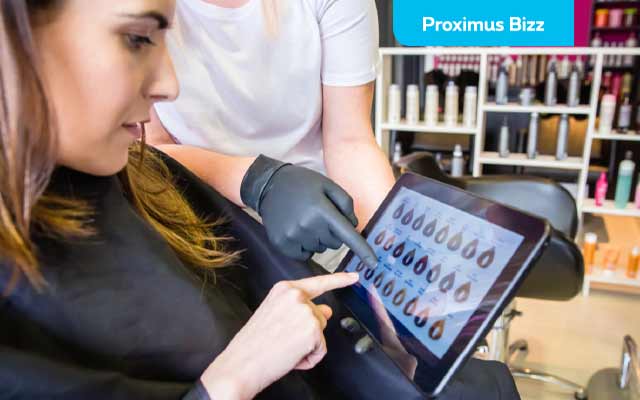 Lots of big companies nowadays are all about the digital transformation they are going through. But the change to digital business is not just theirs alone. It's a good concept for many small businesses as well. But how do you digitalise a small business?
When BeCommerce and others looked back on 2015, it was with a slight sense of euphoria: eCommerce in Belgium accounted for about 7 billion euros in revenues. But there was also a huge sidenote to be made: a lot of these revenues went to online players in other countries and Belgian small businesses, specifically, seemed to be lagging. They have less eCommerce and are often more hesitant to get started on the digital highway. And that is simply because digital transformation isn't just about a web shop or a digital archive: it's a process that fundamentally changes the way a business operates. That, in itself, is the basis of successful eCommerce. But how can you achieve that, as a small business with no or only a few employees.
1. Embrace digital everywhere
When companies started to get into digital in the nineties, they often set up a separate digital team or department. That first wave of digitalisation has passed in the meantime. The second wave, the one we're seeing now, is where internet becomes ubiquitous in companies. Digital skills are now required in almost every department, from human resource through sales and marketing and logistics. There's no reason why you, as a small business, can't do the same. Instead of having one person managing all digital affairs, you could make sure that all your co-workers acquire digital skills. And that also means investing in software that, for instance, gives everyone access to digitalised documents and archives within your business.
2. Look further than your archive
Digitalisation goes way beyond merely storing your documents in the cloud and archiving all the information you have to work with. Let's take the example of an architect agency with a couple of employees. The architect trade is digitalising rapidly which means additional investment in data storage. But they could take it a step further by using mobile devices for customer visits or on-site meetings. They could connect devices, like measuring equipment to the internet, using the "internet of things". Or they could use analytical programmes to assess data and make better informed decisions. That's a great way to use the full extent of digitalisation in a small operation.
3. Change for the customer
Investing in data analysis or connectivity could give the impression that digital change is all about you. But it isn't. All specialists agree that any change process should use the customer as the starting point. In practical terms, this means that any change or investment you make should enhance the customer's experience, which is something you should keep in mind at any time. And be creative: working digitally often offers a great chance to come up with strong, customised solutions. But it will also help you to communicate clearer and quicker or to do away with practical stumbling blocks.

4. Check what new technology can do for you
The crowning achievement of a digital transformation is often the refinement of your business model. If you make good use of technology to offer your customers a better experience, you're bound to come up with new ideas for products or services. Or a new way, as an entrepreneur or small business, to make money. A good example are small-scale agricultural businesses who not only sell to the main distributors, but who use a digital platform (an app, a web site, …) to sell directly to end consumers. Aside from the extra revenu, this also enables them to collect data about their customers and use this data to improve their own processes and the customer experience.
5. Invest in security
More digitalisation means more networks and a greater need for security. Have a good look at your infrastructure and check whether it can cope with unexpected circumstances (a surge in demand or attempts to unsettle your systems).
6. The fiscal impact
Small businesses aren't left to their own devices when they want to start a digital transformation. As from this year (but retroactive to 1 January 2015), you can deduct up to 13.5% of your digital investments from your taxable profit.