Fiber and 4K, they go hand in hand!
Veröffentlicht am 02/10/2020 in Seien Sie der Erste, der es erfährt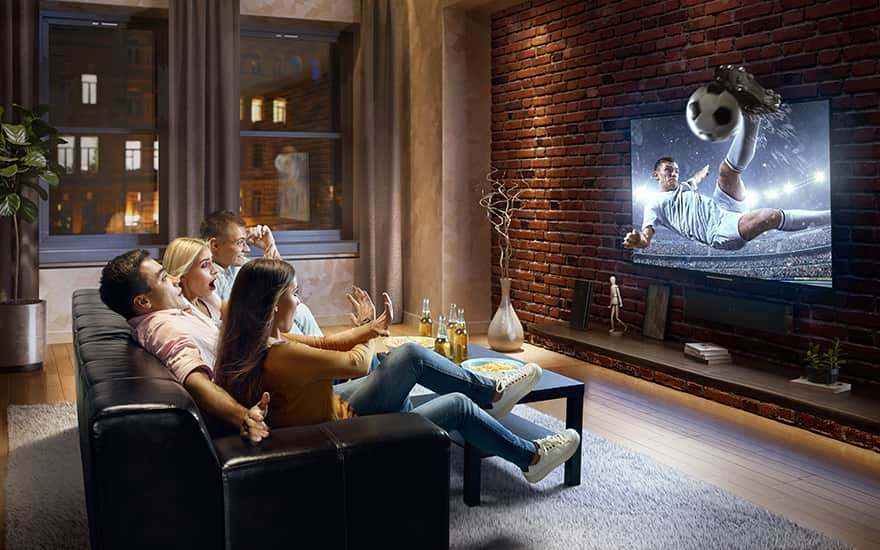 4K and optical fiber: what does this have to do with each other?
What's 4K for?
It provides four times sharper image quality, the same definition as digital cinema. So your image is therefore richer, more realistic and more intense. It provides a real immersive experience. You'll no longer be in front of, but practically inside, your screen. With Ultra HD (4K), the future of television is in good hands.
Do you need a specific internet connection for 4K?
Yes, if you want to watch movies or series in 4K, you'll need a powerful Internet connection. After all, 4K videos are very heavy. They need a lot more bandwidth for movies to stream smoothly and without buffering disrupting your TV evenings. The 4K movie catalog is growing every day: Netflix and Amazon now shoot their original programming in Ultra HD. Even YouTube is increasing the resolution level of its short content. The 4K race is therefore well and truly underway!
Is it possible to create your own 4K content?
While waiting for TV channels and VoD and SVoD platforms to expand their range of 4K content, you can, as of now, also create your own content. Indeed, many devices such as smartphones, cameras and even GoPros already enable video recording in 4K. Thanks to all these devices, you can watch your 4K images on your TV. Quality assured.
What are the advantages of optical fiber for your television?
In an average family, more than eight devices are connected at the same time (including TV sets). Hence the importance of having a stable and powerful internet connection.
Thanks to optical fiber, you'll benefit from
Superior picture and sound quality.
The possibility to connect several TV sets on the same network without any loss of quality.
Katleen
Effizient sein, das ist mein 'Ding'. Erwarten Sie konkrete Tipps, Apps und Services, die es Ihnen leicht machen!
Andere Artikel von Katleen