7 golden website tips for starters
Veröffentlicht am 09/10/2018 in Start Like A Pro 
According to an Acerta survey, no fewer than 71% of Belgians go to the internet first when they're looking for products or services. So it is crucial for your company that your website can be found easily.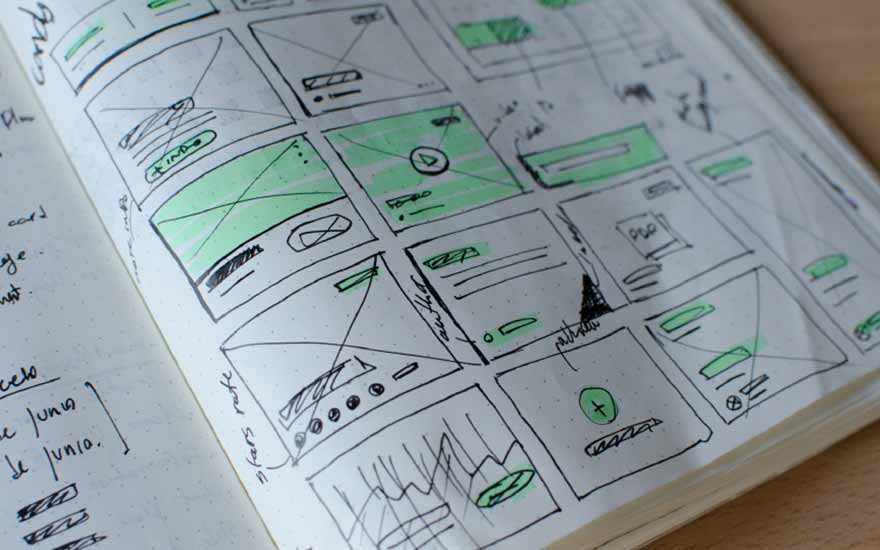 You're a starter and you want an attractive, functional website for your company. Easier said than done, because there are all sorts of things to consider. We help you on your way...
Clarity comes first

If you want to launch your own website as a fledgling entrepreneur, start at the beginning. Make it clear to your visitors straight away who you are and what you do. Are you a photographer? Then naturally you want people to look at your portfolio, like this: www.claudesmekens.be. Make sure that your data and prices are easy to find and up to date.

Keep it simple

Of course, you want a website that looks good. Go for a design the fits the style of your company but make user-friendliness a priority. First and foremost, your website has to function properly, so that visitors are not distracted from what it's really about: your offer.

Choose the right domain name

A strong web address is easier to remember than a telephone number. Using your company name is the most logical choice. Read this article to find out what else it's best to choose as your domain name.

Be mobile friendly

Needless to say, your website will often be consulted on smartphones. So make sure the design is responsive and mobile-friendly. The Acerta survey shows that 61% of mobile users make contact immediately when they have found a trader. Make the most of this, because user-friendliness sells!

Supply unique content

Put yourself in your target public's place and try to make the difference through content. By filling your website with unique content that your visitors really want, you make sure people come back. So carry out the necessary updates regularly, too. Want to know more about how to put strong content on your website? Watch our video series on content marketing.

Be fast and Google-friendly

Of course, you want your website to score as well as possible on Google. You do that with the help of SEO, which stands for Search Engine Optimization. The website loading time is important, too: the Acerta figures indicate that a website that loads one second faster soon achieves 7% more conversions.

The ultimate solution: Bizz Online from Proximus

Proximus has created Bizz Online for starters who prefer to leave nothing to chance. Our digital experts help you build and maintain a corporate website that will pay for itself in no time at all.
You can have your own, professional website from just € 15 per month. Read all about Bizz Online here.

Questions about our offers?
An advisor is at your service