A company Facebook page or a website for my business?
Veröffentlicht am 20/08/2018 in Inspiration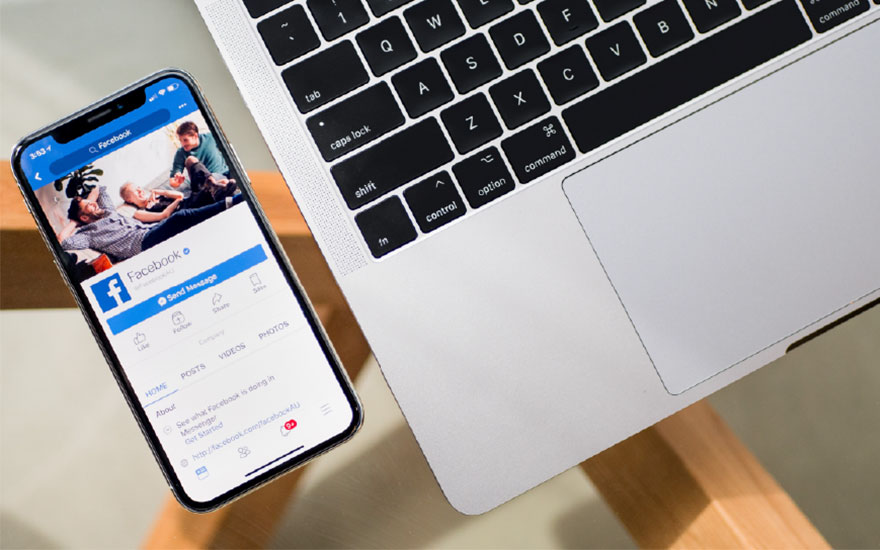 Cat videos and annoying pop-ups? The internet is so much more than that. It's also a useful way of building awareness for your company. Thanks to the internet you can keep your customers up to date with what you're doing and attract new ones too. As the manager of a small company, what should you go for: a professional company website or a company Facebook page?
Facebook: everywhere, free and easy
A Facebook page can be very beneficial to your business, as it can get you free publicity. After all, more than two billion people use this social network today – talk about a sizeable pool of potential customers!
A company Facebook page is very easy to set up and manage. It works just like a regular Facebook profile, and no technical know-how is required!
Nobody is finding your Facebook page on Google
Unfortunately though, a company Facebook page offers less possibilities than a company website that you manage yourself:
You can't choose your own Google-description – also known as SEO – for a Facebook page. As a result,

your page will rank lower on Google

than a professional website would. This means that you'll attract less new customers. That's a missed opportunity.

Your company Facebook page will be entirely governed by the algorithms, rules and price points defined by Facebook.

Facebook is also becoming stricter with businesses

: companies wanting to attract a wider audience will have to pay.

The structure of a Facebook page is pretty much uniformly defined

. You can use a banner and a profile picture, just like any other business. Goodbye originality, goodbye customer retention!
Your company website and a company Facebook page are complementary
Should you create a Facebook page for your business? Yes, of course. After all, it's still free (or cheap) publicity. But it's not good enough if that is your only online calling card.
Do you want greater online presence? Your organisation will need both a company Facebook page and a professional company website. In this way, you will be found everywhere, no matter whether customers are searching via Google or Facebook.
A good strategy is to approach your company website as the central pillar. This is where all your info can be found, including products or services to opening hours. At the same time, you can refer to your website information on social media, increasing your website traffic as you do so. It's a win-win.
A company Facebook page just isn't enough. You also need a professional company website that can always be searched for and found.
Questions about our offers?
An advisor is at your service