Welcome to business ideas
With our fiber & 5G networks
Welcome to your great business ideas!
Proximus is rolling out fiber and 5G for the self-employed, SMEs and businesses. This network is ready for the future and welcomes all your great business ideas. Because you know what to do with them even better than we do.
Wondering how fiber and 5G can boost your business? Find out right away.
Schevenels uses fiber for a better cloud experience
Almost two years ago, fiber was installed in the industrial area where Schevenels Project Interieurs is located. "I was familiar with the technology and its benefits," says Rik Walraevens. "We contacted Proximus almost immediately for a connection."
For the company, the new, high-speed connection offers several advantages. "First of all, we work with VoIP, so all our telephony runs through the new line. That means that a fast and stable connection is very useful. We are also using more and more cloud applications for our invoicing and inventory management. The smoothest possible access to those applications is important to us. Fiber guarantees that."
"We also recently made an acquisition in Bruges. We connect their IT systems to our systems via a VPN, along our fiber line. That, of course, also requires a stable and fast connection."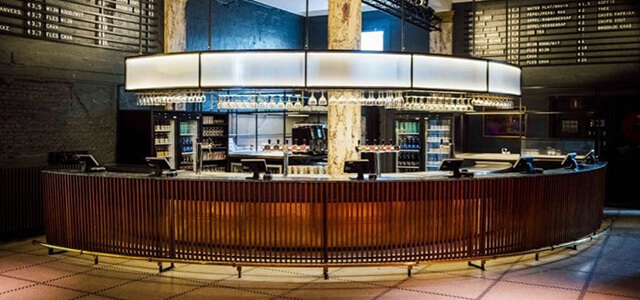 Mabo innovates in warehousing using 5G
Innovation is the answer to the many challenges facing the logistics sector today, especially in e-commerce. The sector is facing ever shorter delivery times, staff shortages and rising transport costs. In that context, 5G plays an important role as an enabler for innovations, such as warehouse robots and artificial intelligence.
Mabo is a manufacturer of Automated Guided Vehicles (AGVs) connected to 5G. These self-propelled forklifts are used to automatically move pallets and other goods within a warehouse. They are available 24/7 and can be easily customized to meet customer needs.
But an innovative solution is not deployable if its safety is not guaranteed. The 5G network provides that guarantee, for example in the control and traffic monitoring of AGVs. "Through the low latency of 5G, AGVs can react very quickly, and thus stop in time and avoid accidents", says Jens Roevens of Mabo Engineering & Automation. Clearly, 5G plays a key role in the creation of these AGVs and the optimization of logistics.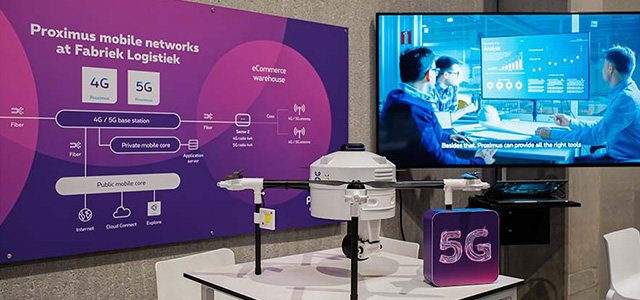 Watertechniek Teunissen experienced many advantages when they opted for fiber
Watertechniek Teunissen specializes in pump systems and water management techniques. The company has sites in Hasselt and Overpelt, employing 17 people.
"All our IT is centralized in Overpelt," says Erwin Cuppens. "All the applications run there, from cash till systems and the webshop to camera surveillance." This configuration relies heavily on the performance and availability of the network connection. "We often had problems in the past," Erwin goes on. "Sometimes it took ages to print a purchase order in the shop and the video surveillance images were seriously delayed, simply because the data were sent via a conventional internet line."
Watertechniek Teunissen switched to fiber. "The difference compared with the way things used to be could not be greater. The line is perfectly stable. There is no longer any latency." All the staff now have easy access to the business applications on the central server and the webshop is also developing into an important sales channel. For Watertechniek Teunissen, the switch to fiberglass was a logical choice. "Speed is essential in our sector. We have everything in stock to be able to serve customers immediately. The digital side of things just had to keep up."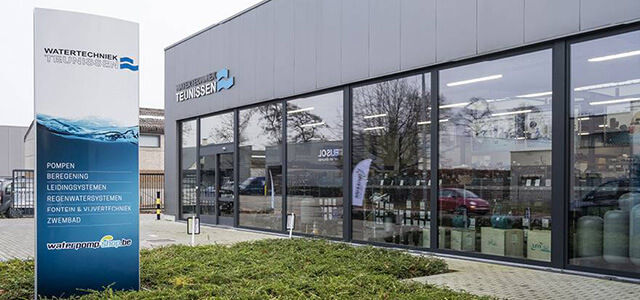 Better gaming in Outpost cafés thanks to fiber
Outpost operates three cyber and gaming cafés in Antwerp, Brussels and Ghent. For them, a fast, stable Internet connection is an absolute lifeline, says IT manager Willy Geerts.
In Outpost's cafés, there are many people gaming and surfing at the same time throughout the day. "That means that we need to have enough bandwidth to offer all those customers an optimal experience," says Willy Geerts. "Using Fiber means that that is not a problem."
Outpost has already gone through various connection technologies and adapts its choice according to need. "We have already had copper, VDSL, cable ... When our customer base grows, we often have to look for a new technology. We always pick the ones that perform the best. Fiber will serve us well."
"The high upload speed is important because we create the images or code of the video games locally for each branch, Brussels or Ghent, remotely," explains Geerts. "We used to do that via a Content Delivery Network. First from Antwerp to the CDN and from there to Brussels and Ghent. It drastically reduces both the cost of the infrastructure and the working hours."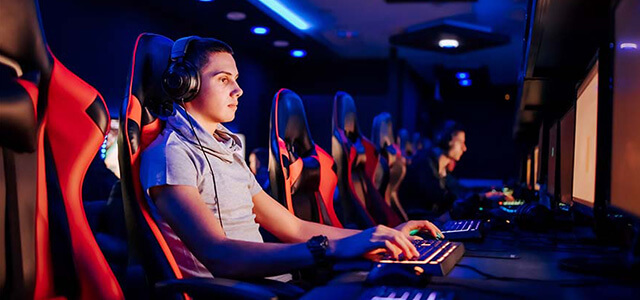 Is your business ready for the future?
Connect your business to fiber
Fiber transmits data at the speed of light over long distances and guarantees your business an ultra-fast, stable and reliable Internet connection, with ultra-low latency. In other words: with fiber, your business is ready for the future!
Proximus accelerates the deployment of 5G
Because you also need an ultra-fast and stable network on the move, Proximus is the first operator to deploy the 5G network. Now available in most of our subscriptions!
Discover our packs with super fast internet
Questions about our offers?
An advisor is at your service