Expense reports for your fixed products
Use Billing Manager in MyProximus to consult and create detailed reports that will help you monitor your usage and expenses. Discover how to subscribe to and use Billing Manager.
Subscribe to Billing Manager
To subscribe to Billing Manager, download the contract, fill it out and send it back to us.
Use Billing Manager
The following documents will help you get the most out of Billing Manager:
Support
You can get support on Billing Manager via the MyProximus Entreprise support page.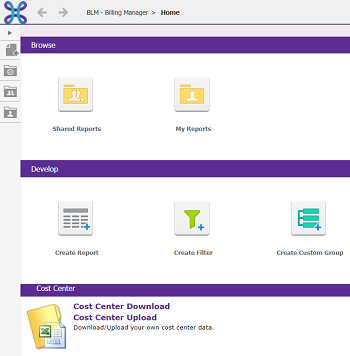 Billing manager has been upgraded to a new version.
Although the look-and-feel has changed, the functionality and the naming of the reports have been preserved so you should be able to use the new version quite easily.