Proximus Extended Solutions
Proximus Extended Solutions
Is an international one stop shopping, one stop billing leased line offer.
Offers dedicated point to point bandwidth according to ITU-T standards (2 Mbit/s, 34Mbit/s, 155Mbit/s).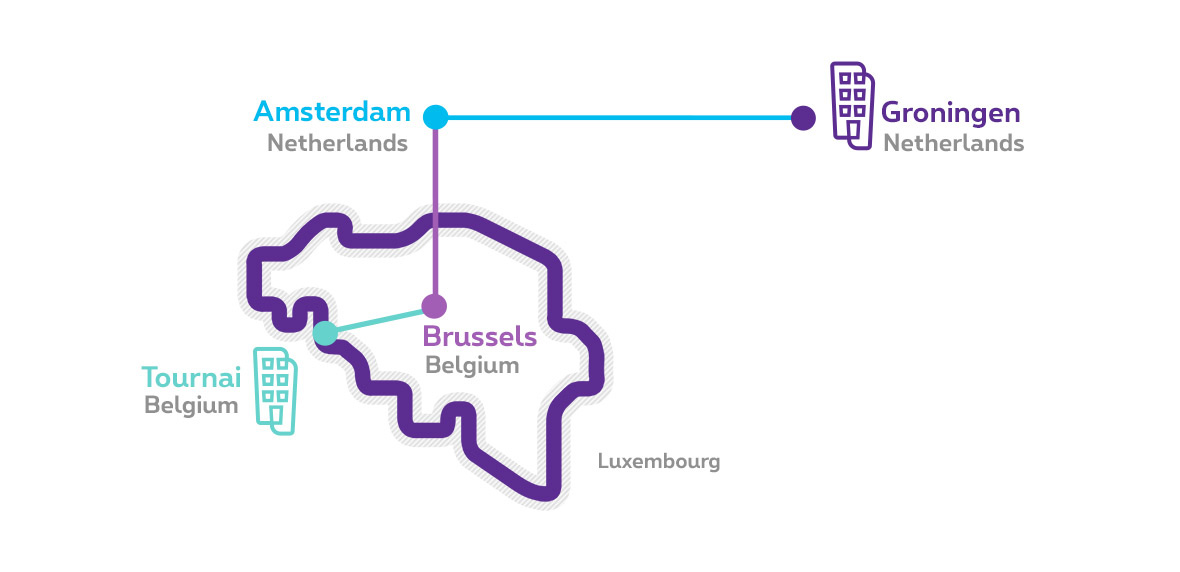 Dedicated bandwidth
The offered bandwidth of your digital leased lines is dedicated between both endpoints.
ITU-T standards
Interfaces and speeds are offered according to industry standards.
Layer 1 service
The international leased lines are transparantly transported.