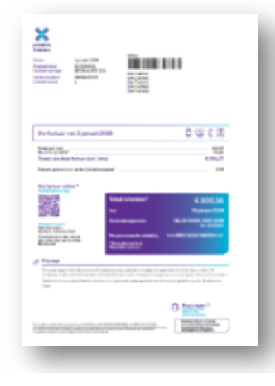 On your online bill or payment statement, view the date, time, destination and price of all the text messages you have sent.
Log in to MyProximus to view the details of your bill or payment statement.
View your bill

Select, if necessary, the bill for your Pack, Internet, TV or landline.

Click on Details for the bill or payment statement that you want to view.
Under Usage, click on the mobile number you want to view.

Using the interactive plus signs, open the details of your text traffic:

National and EU: sent in Belgium to a Belgian number and sent in an EU country to another EU country.
International: sent from Belgium to a foreign number.
Roaming: sent from outside the EU to a Belgian or foreign number.