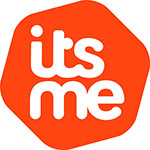 Have you registered with itsme and signed up with MyProximus? In that case, proceed as follows:
Go to MyProximus, preferably using your computer or tablet:
* either via the MyProximus welcome page
* or via the Proximus website: on the top right, click on your name or the logo.

Click on Sign up in with itsme. An itsme

®

page will open.

Enter your mobile number and click on Send.

Open the itsme® app on your mobile and follow the instructions.
You'll then be logged in to MyProximus on your computer or tablet. The first time you log in, MyProximus may ask you to enter your user name and password. After that, you will see an overview of your usage, products, etc.
If you want to order paying options, you have to be the administrator of an account.
If you don't use the MyProximus page for 30 minutes or you close your browser, you'll be logged out from MyProximus for security reasons.
Not able to log in? Check which situation applies to you and follow the steps of the solution proposed.