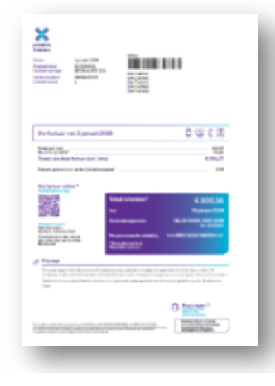 Log in to MyProximus and click on your bill or payment statement. View your bill or payment statement

Click Details for the month you want to view

.

Filter in the column 'Type' until you see the details about mobile payments appear.
N.B: You can also view mobile payments (purchases you have made via your mobile phone, smartphone or tablet) in the MyProximus app (Usage>Mobile Payments). These will appear between 30 minutes and 48 hours after your purchase and will remain visible for the duration of the month underway.