Together, let's light up this year end
The year is gently drawing to a close
The days are shorter, and a little colder. This year, the holiday season will have a different feel. But we'll stay connected, as we care for each other, and support each other. A lit screen will light up our hearts. This year end we'll be connected like never before, but let's not forget those who have less. This year end, it's together that we'll light it up!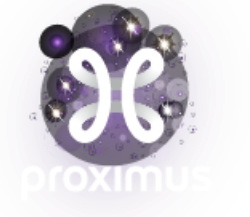 2020 was not an easy year for anyone. It's why we're committed to lighten up this year end wherever possible. For example, during the last 3 months of the year, we're cancelling payments due on unused subscriptions in the already severely affected hospitality industry. The healthcare sector are receiving extra support from us with up to 10 gigabytes of extra mobile data to ensure they always remain connected.
In addition, we are supporting young people in this crisis by offering free access to the Proximus Public WiFi network to pupils and students who don't have an Internet connection at home.
In addition, all of our internet customers are receiving unlimited internet at home and so can stay constantly connected at no extra cost. With these and many other initiatives we're helping everyone get through this extraordinary year end.
Solidarity fireworks
Send your year-end wishes with virtual fireworks and support Digital for Youth!