Make your passengers' journey a happy one
Make your public transport users happy! On arrival they should have te best experience and a punctual travel without problem and you control of your costs
Do you know your passengers?
Megadata are a gold mine to know the habits and passengers destinations
Intelligent data, as a source of information on passenger traffic flows:
Which routes do travelers use the most?
Where do passengers stop most frequently?
Where are the traffic jams?
Are there enough employees at the ticket desk?
Which advertising space can generate the most revenue?
Where are passengers waiting?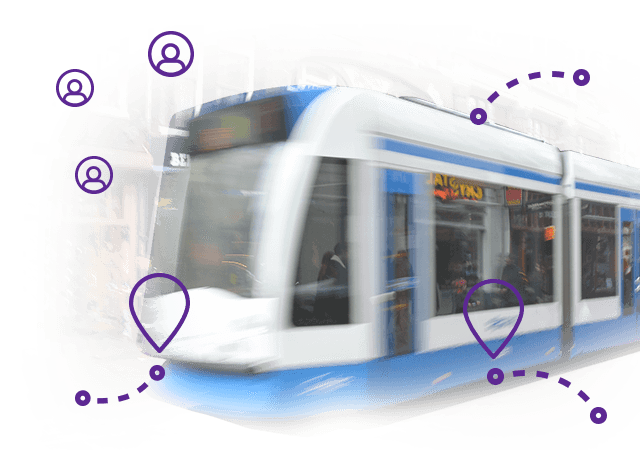 The smart way to travel
The most secure, fast, reliable and comfortable way to arrive safely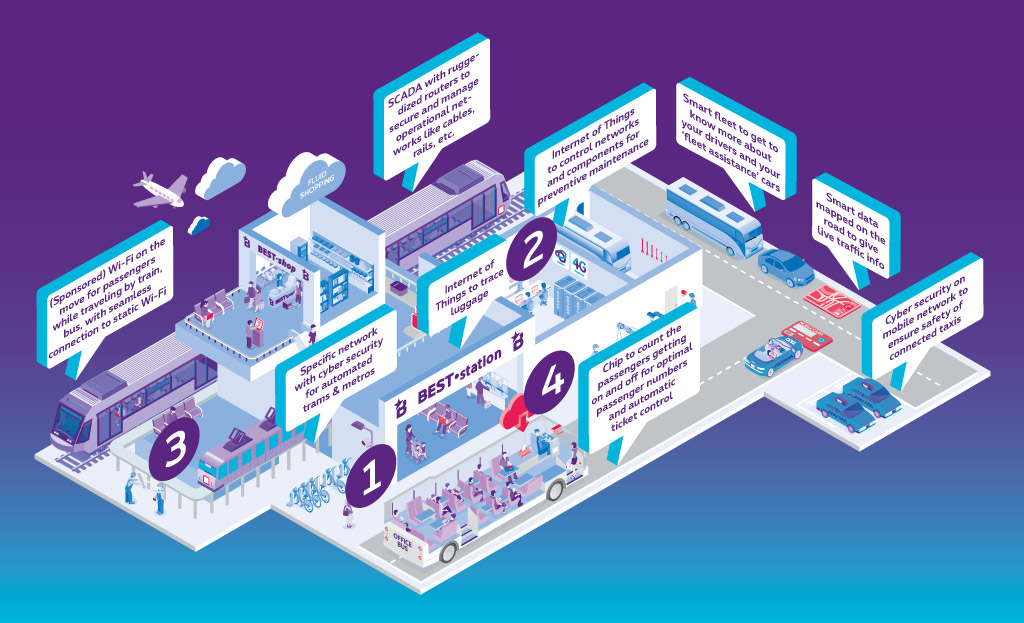 Fewer ticket desks needed thanks to an app that allows you to pay entire multimodal journey via mobile or smartphone.

Thanks to intelligent data, you get an overview of the most popular routes and the best routes to take.

Locate transport means and inform passengers on the exact arrival times, in real time.

Enhance safety of drivers and passengers thanks to video surveillance with special event recognition (fight on a bus).
Live in a connected way
Value-added services, intelligent and entertaining use of travel and waiting time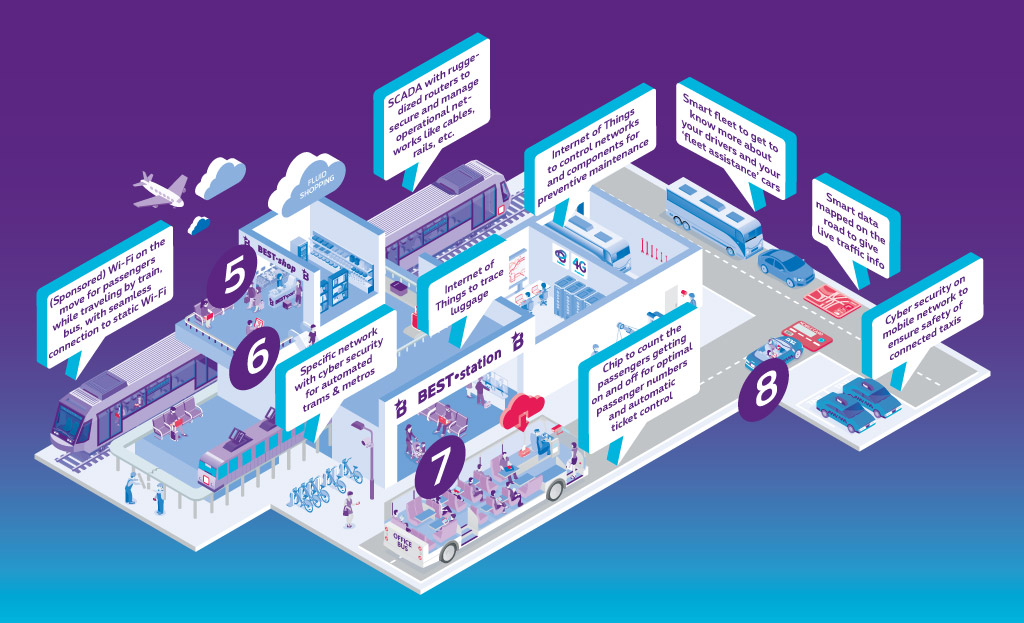 Did you know?
Every year Belgian people lose on average 51 h in traffic jams.
Be efficient
Optimize your work environment, processes and ways of collaborating to better manage challenges and costs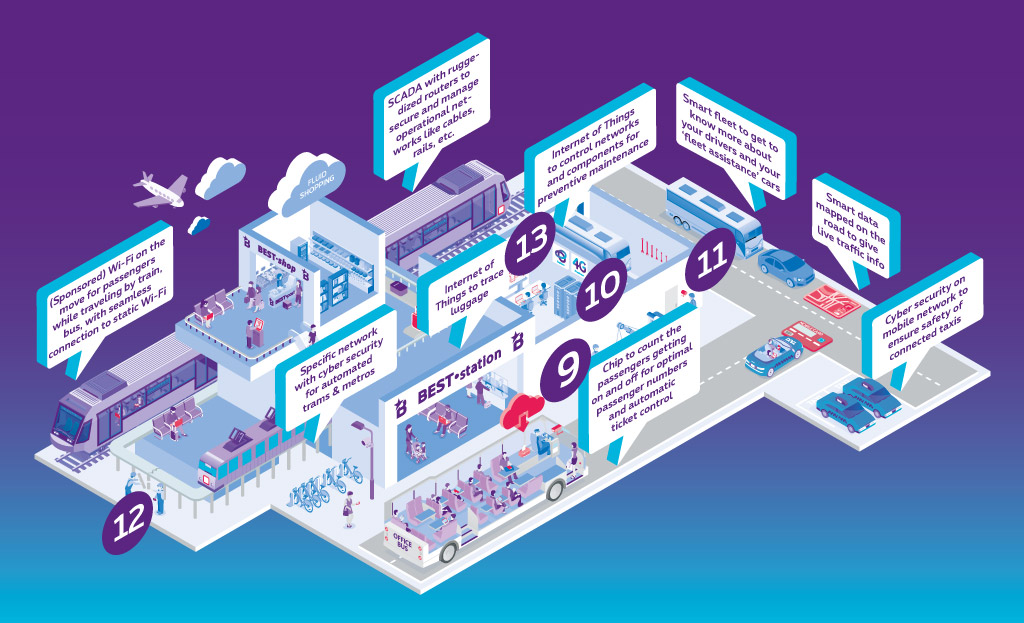 Enjoy a high availability network with backup.

Identify your staff en secure your offices, depots, garages, etc. thanks to video surveillance with facial recognition.

Communicate with one or more colleagues at once with Push-to-Talk.

Trace modes of transport in real time, you could optimize routes and enhance punctuality.