Need help or more information?
Programmable communication via FlexIO
Build the customer journey you need
Pay as you use solution
For small and large companies
External and internal customers
FlexIO
Integrate voice and SMS applications into your applications and business processes through APIs or using our Visual Designer tool
FlexIO is Proximus' Communication Platform as a Service (CPaaS). FlexIO centralises and improves the communication in your company and with your customers via voice, SMS, e-mail and much more.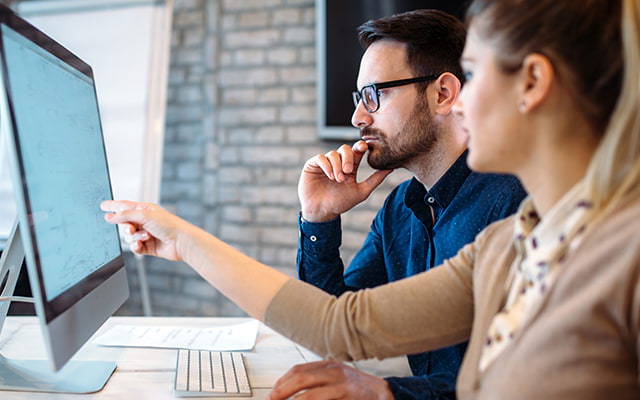 Endless possibilities
Digitisation, automation, AI and the cloud are changing the way companies design journeys for customers and employees.
Number management tools links telephone numbers to applications
Voice AI for answering incoming calls
Easily integrate SMS, text messages into your application logic and flow
Generate and send OneTime Passwords (OTP) via multiple channels using SMS, voice or e-mail as an extra security layer, without affecting the user experience.

3 use cases to discover FlexIO
Dynamic Interactive Voice Response
All-in-one call flow that fits your business
Sync it with your CRM, calendar and internal systems
Voice AI capabilities to reduce resolution time
Build it with the FlexIO APIs or with the Visual Designer
Masked numbers for privacy
Protect callers' identities
Lower the cost of purchased phone numbers
Improves customer experience
Prevent off-platform transactions
Track and analyse all sessions
Two-factor authentication for security
Up to 100% website attacks blocked
Secure websites, applications and online transactions
Increase customer trust
Pay only for success
Simple to implement
Cloud-based end-to-end communication
Combines the quality and reliability of Proximus communication services with your own applications using easy to integrate APIs for end to end solutions .
Zero coding solution and simple drag-n-drop interface with standard action templates that makes simple inbound and outbound voice or SMS scenarios possible for customers without development knowledge.
For all companies which require flexibility of communication to design user journeys, engage with customers and employees. Can be embedded into applications, websites and workflows.
Client / partner
You have an idea or project for which you could use one or more of our API's?
Developer
Register on our developer platform and integrate the API's into your own applications.
Read the documentation

Register and sign in

Select a price plan
Retail
Let your customers interact in full respect of their privacy by enabling private calls.
Build dynamic voice bots and interactive voice response systems that integrate with your back-end systems.
Have your system call or message your customers to let them know about updates to delivery plans.
Let customers call your voice system to take new orders or change their delivery address.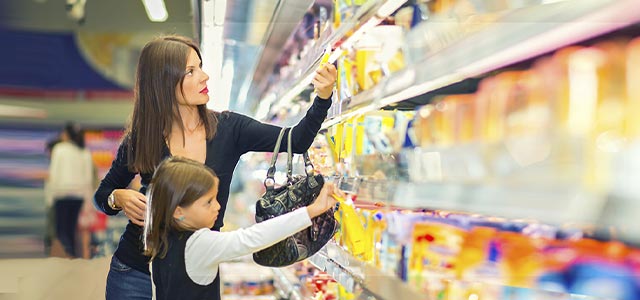 Healthcare
Let patients have a call with your internal planning system to automatically take appointments.
Have your planning system call or message patients to remind them of their upcoming medical appointments.
Allocate a unique on-duty phone number that will forwards calls to the right person based on your team calendar.
Protect people's sensitive data by implementing two-factor authentication on your web sites and applications.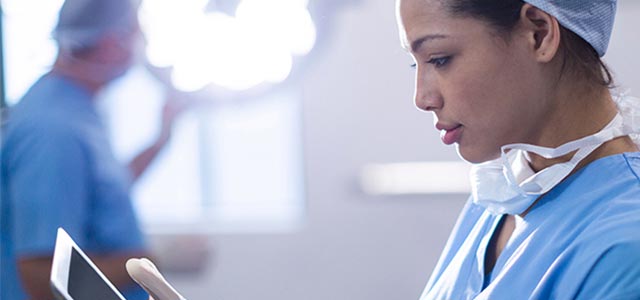 Financial services
Protect people's sensitive data by implementing two-factor authentication on your web sites and applications.
Trigger automated voice calls for due payment reminders to increase the likelyhood of your customer's reaction.
Implement call queuing and call recording to boost your call center's productivity.
Hand over chat conversations to phone calls.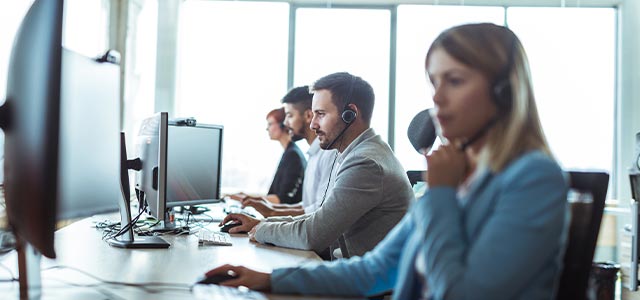 HR services
Protect people's sensitive data by implementing two-factor authentication on your web sites and applications.
Filter and correctly sort incoming calls with an IVR and create conference rooms on the fly based on the needed interlocutors.
Record and archive calls to meet your auditing needs.
Remind and confirm appointments automatically with a text message or voice call.
Hand over chat conversations to phone calls.