Digital media
Media screens and TV to inform your employees and customers
Best interactive experience for your customers
Single point management
Unlimited user rights
Powerful widgets
Integration of editing tools
Tag system for media usage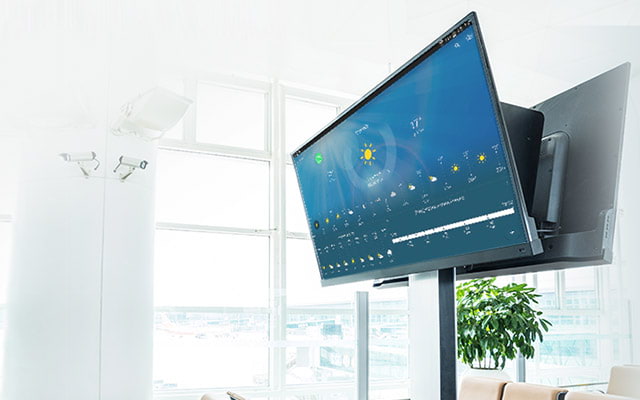 All-In-one platform for any type of message
Business TV
More than 70 TV and 20 radio channels, create your own fully branded portal.
Digital Signage
Communicate and grab the attention in an efficient way.
Streaming
Best-in-class technology for real-time and ultra high-definition video streaming.
Media Asset Management
Very intuitive management tool for users and services.
Pairi Daiza
Pairi Daiza elected the best zoo of Europe, offers an unforgettable stay in the heart of the park, with a great TV experience and on-demand content.
Tangla Hotel
Customers and businessmen are becoming more and more demanding. The Tangla Hotel Brussels has therefore decided to invest in a professional TV infrastructure and a content management system.
Residential care center De Buurt
Residential care center De Buurt takes its residents' needs into account, also when it comes to ICT. The network provides a basis for services such as digital TV, telephony and Internet access.
CHU Liège
For the past few years, CHU in Liege has been using the Proximus Business TV solution on all bedside terminals for patients at the rehabilitation center in Esneux CHU Liege, Ourthe-Amblève site.