Research report: cybersecurity in companies
Keep your network and Internet connections secure
Secure your digital workplace and employees
Ensure the confidentiality of your company data
Hundreds of organizations trust us with their cybersecurity
Your company - whether small or large – is exposed to much more cyber threats than in the past. Cybersecurity is an essential part of your IT strategy that needs to be implemented rigorously. Trust us to make it happen.
The SD-WAN configuration was done remotely so that despite the pandemic, everything could proceed on schedule.
Bram Deprettere, IT-manager at Vandelanotte

Working more secure, as a result of endpoint security and the simpler management that comes with the network's software-defined setup.
Bram Deprettere, IT-manager at Vandelanotte
We can now guarantee the security of confidential information for projects commissioned by the government and international organizations.
Tom Van den Abeele, IT Manager at B2Ai
The mobile security platform not only protects against data breaches: it also separates company data from private data.
David Bourriez, IT-expert at Kind en Gezin
This security-as-a-service approach benefits everyone. [...] The final result is better than when you undertake the exercise on your own.
Marc Vandersmissen, IT Manager at FPS Finance and Ivan Verborgh, IT Manager at FPS Justice
Research report
Discover key figures on how Belgian and Dutch companies deal with cybersecurity.
The 13 biggest security trends and threats
Stay up to date on the most important security trends and threats for 2021.
Webinar: The Cyber Kill Chain: Recognize, detect and react
Discover the 7 steps of a cyber attack.
Get started
In today's digital economy, information is the new oil. A good cyber security strategy is crucial. Would you like to know why it is necessary to secure your company data, network, devices and users? Our security e-book will help you on your way with your security strategy.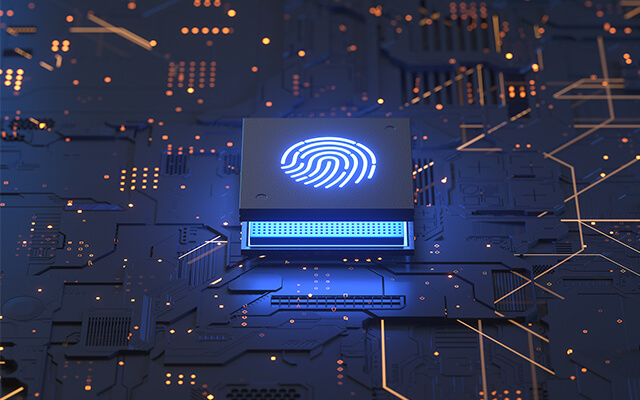 Our security solutions and services
IT security
Security solutions tailored to your business and taking into account your budget to protect your network, hybrid cloud, employees and workstations, data and applications.
Professional and managed services
Successfully securing your organization starts with an end-to-end security program. You can partially or fully outsource the management and monitoring of the security of your IT environment.
Benefit from the best security services thanks to our partnerships with the highest certifications.
We participate in security communities to exchange knowledge. You always get the right information and service to guarantee business continuity.
Partners