Connected cars will drive your business
Opt for the digital transformation of cars and grab the potential of this new market
Do you know your driver?
As owners of information generated by your cars, manufacturers and distributors can sell that information to companies.
Car hire and leasing companies: understand how your cars are being used
Insurance companies: user-based insurance
Garages understand what the (mis)usage pattern over the lifetime of any given car is
Car dealers: understand the driver's needs
Leasing companies: fine the correct driver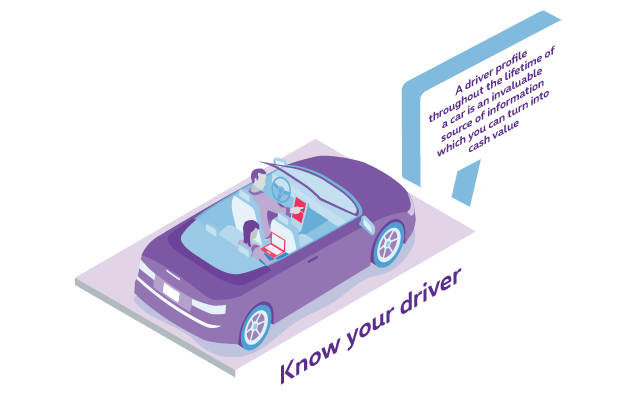 Drive smart
An ultra-secure infrastructure in the car and optimized movements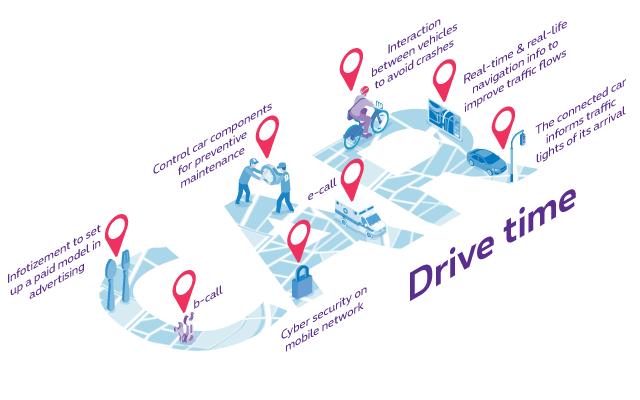 The best mobile network
To create the best user experience, the connected car needs a high-quality network. Safe travel with an automated car requires a network without latency.
Location-based services
A location-based chip tells renting companies where the unreturned cars are.
Live connected
Value-added services, travel comfort, parking and the possibility to consult messages in the car

The car becomes a secure place to work and play. You receive reporting to know the usage, value-added services and a call center for you and your customers.

Drivers can pay for fuel, parking and tolls without leaving the comfort of their car thanks to an app.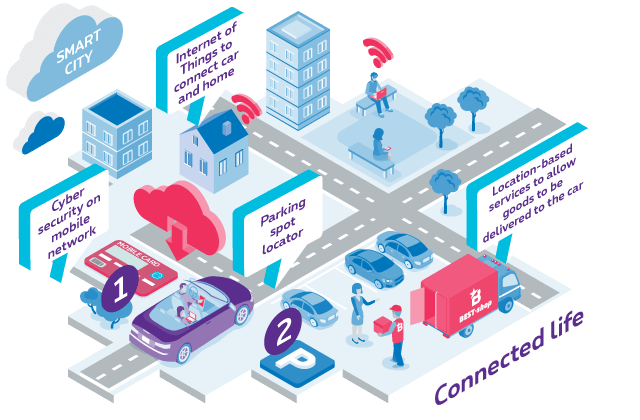 Did you know?
80 % of users want the same connected experience in their car as at home, to work and have fun while travelling.
Be efficient
Optimize your work environment, processes and ways of collaborating to develop the connected car of the future and commercialize it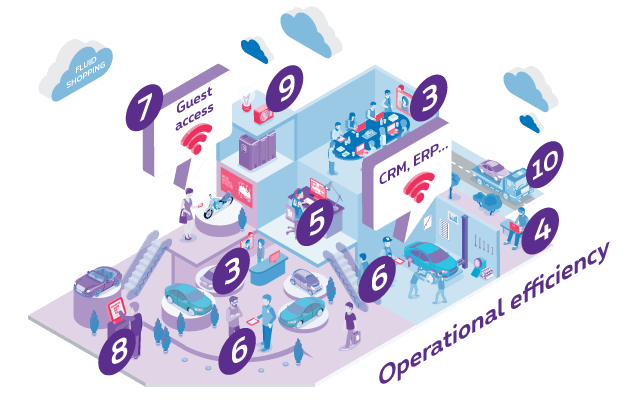 Communication between head office and local distributor/dealers (presentations, demonstrations, ...)


Stay in contact with your customer throughout the life of the car, whether he is at home or on the move.


Share your Wi-Fi infrastructure with your customers.

Show information, advertising and promotions via digital screens and touchscreens. These also allow you to centralise information to facilitate the search for your customer.

Facil
Facil delivers at high-speed thanks to our superfast optical fiber network.
Volvo
One investment now to support new models in the future.