Big Data
Use location and other data to your advantage
Use location and other data to your advantage
Determine which insight you want
Pay per report
Safety in all sales outlets
Thanks to Entrance Monitoring, retailers can check the exact number of customers in their sales outlets in real time. Not only to guarantee their safety but also to enhance their shopping experience.
Discover how you can make your sales outlets smarter and follow ThinkThings, the annual online event about innovation, IoT and data analytics.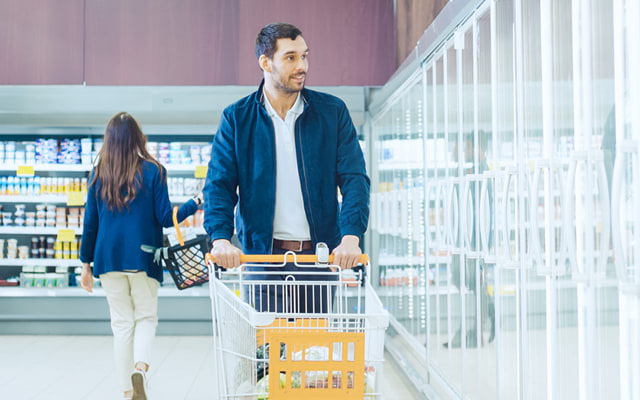 Proximus Analytics
Proximus Analytics will give you a better understanding of what is going on inside a certain zone at specific times. This solution will answer to several questions you may have:
How many people are present in the zone? Where do they come from? Who are they? How do they move around? How long do they stay? How often do they return? What is the financial impact?
Proximus Analytics is a tool that allows you to create and order reports very easily.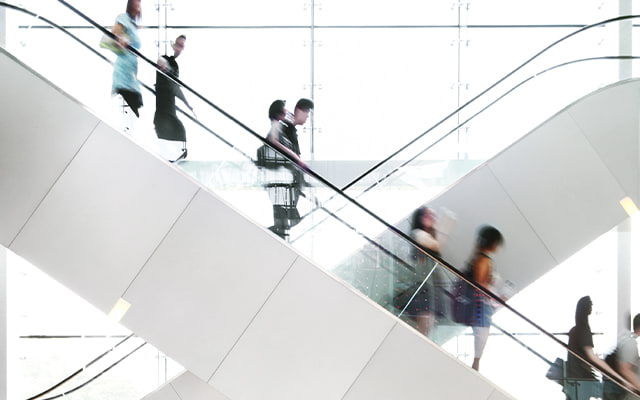 Use location data and other data sources to your advantage
Measuring is knowing. By better understanding your customer or visitor, you can adapt your strategy to better meet their needs or even identify their needs and behaviour.
This information is especially useful for:
The public sector: cities, towns and authorities
Large-scale distribution
Retail
Mobility
Tourism
Events

Source
When a user's mobile connects to mobile antennas, it provides location data to properly route the communication. This data is a valuable source of information as they can be reuse for insights and statistics. The user could be local subscribers or international subscribers travelling in Belgium.
Privacy
Proximus fully respects the privacy of its customers and of your existing and potential customers. All data in the reports are anonymized and aggregated. We only draw up reports if there are at least 30 people active in a region.
Custom build solution
Location based anonymised data are processed and can be combined with other data sources coming from public source (eg StatBel) or from data of partners or even with data from your data base.
Self-service web portal solution
You can request a report via Proximus MyAnalytics Portal. Through the portal you have access and may use our intuitive data stories to query these aggregated results sets and visualise relevant information.
Users can easily dive deeper into the data and filter and visualise the aggregated results sets per location, origin, profile or time.
Big Data Solutions
We offer both custom solutions and specific reports that are easy to order by subscribing to Proximus Analytics.
Visitor and Event Analytics:
Measure the number of visitors for a specific location (postal code, square, province...) or during an event.
E.g.: how many people visited my city's market or how many people left the festival site before the last concert?
Mobility Analytics
Analyse the traffic flow thanks to data from connected vehicle, routes sensors and parking sensors to adapt your strategy for mobility.
Eg. What's the impact on mobility by transforming a car lane in bicycle path?
Journey Analytics
Measure the number of movements between point A and B.
E.g.: which weekday is the busiest for this highway?
Spending Analytics
Provide information about the amount of spending and the business sectors which take benefit from it.
E.g.: What's the increase of revenues for local retailers by organising a Christmas fair.
Socio demographic Analytics
Provide information such as family composition, age, education, income level or social class.
E.g.: Who are the people coming to my mall?
Real Time Crowd Management
Provide real time information about number of people in a specific zone.
E.g.: Monitor the crowd along a demonstration against climate change or along a bike race as Rond van Vlanderen or Tourde France.
Custom Analytics
provide specific insights by crossing data from other MyAnalytics reports or with other external data source.
COVID-19 activity report
The governments' exit plan has an impact on the mobility and citizens' professional and private activities. Proximus Data Analytics tools allow you to measure and monitor these changes
Entrance Monitoring
Keep control of your store access
The ongoing corona measures provide a different shopping experience. Access control is very important in being able to follow the rules on social distancing in the retail sector. Entrance Monitoring manages access control and gives valuable insights.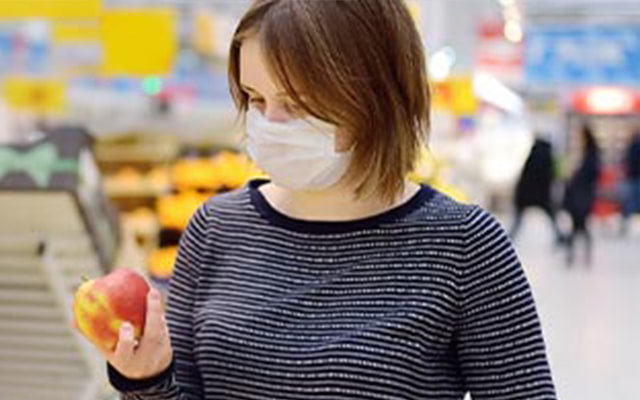 Knokke
To measure is to know
During the Light Festival Proximus helped smart city Knokke to objectify its policy and improve its services with the help of smart technology and data analytics. The full story can be found in this video.
In smart cities, objective data is essential for policy development and assessment afterwards.
Anthony Wittesaele, Alderman of tourism, Knokke-Heist