Prefer a smartphone instead of a GSM?
Already a smartphone available at €82.64 (excl. VAT)!
Quickly search something on internet, read your e-mails, sending texts through Messenger or Whatsapp, take a peak at Facebook, …
With a smartphone at your side, the world opens up! Good news: we have a tailor made offer for you!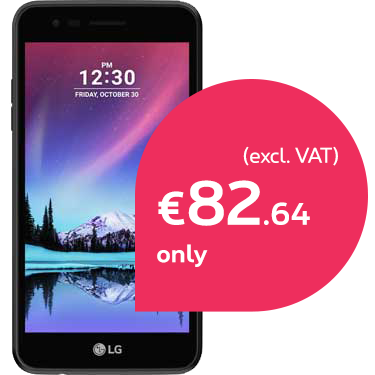 A smartphone full of possibilities!

LG K4 2017 Black
Specifications
5 inch screen
5 MP camera
Quad core processor
Android 6.0 Marshmallow