Our Fiber packs
For independents and small enterprises
Why choose a Proximus Fiber pack?
Bizz Services
24/7 support for your business and same day repair of your Internet, landline and TV


Maximum Internet, fixed and mobile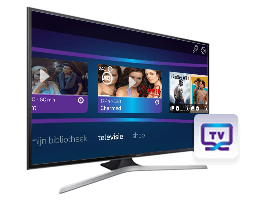 Get more out of your TV
Enjoy more than 80 channels and TV bundles for everyone. Watch TV where and when you want thanks to the Proximus Pickx app and TV Replay.
Unlimited fixed and mobile calls
Our engagement for your business: 400 Bizz Experts at your service, a replacement smartphone for free and a qualitative mobile network
Your Bizz Expert advises you