Here they are: our 4 favourite westerns
Published on 29/03/2017 in Showtime!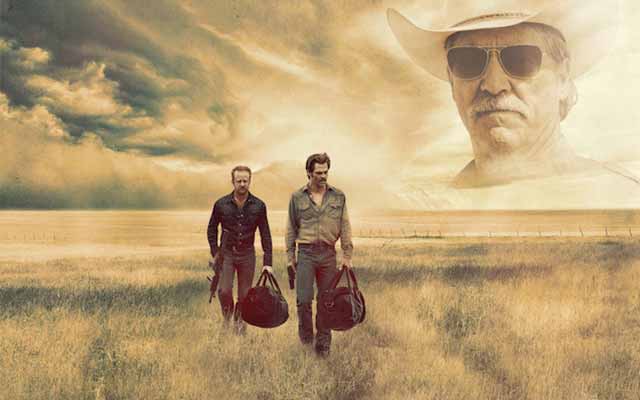 And you simply watch them directly on demand via Proximus TV.
I've got to admit, from time to time I just love a good western. I then get totally absorbed in the magnificent landscapes of the Wild West. But above all, I identify completely with the colourful characters, which are oh so familiar.
There are now also quite a few movies that have given these stores a more modern makeover. The following are 4 contemporary westerns which are definitely worth watching:
Hell or High Water
Keen on a great contemporary western thriller? Then this film is for you.
After spending 13 years behind bars, Tanner Howard returns to the family ranch in West Texas. His brother Toby and his nephews also live there. When the brothers risk losing their home they decide to rob a few small banks in the area. But the almost pensioned Texas Ranger Marcus Hamilton is determined to find the bank robbers...
You can watch Hell or High Water now via the on-demand catalog.
3:10 to Yuma
An epic western classic that has been given a splendid modern makeover? This film has it all.
The poor rancher Dan Evans and his two sons witness an extremely violent hold-up of a stagecoach. The notorious outlaw Ben Wade is arrested as a result, however. Evans has to escort him to the jail in Yuma. It marks the start of a real psychological cat-and-mouse game between the two men. What's more, the journey turns out to have its share of dangers...
3:10 to Yuma is available now in the Movies & Series Pass.
The Magnificent Seven
Do you prefer a recent western which completely exudes the traditional atmosphere?
The small town Rose Creek is completely in the grip of the powerful gold baron Bartholomew Bogue. That's why the inhabitants desperately call in the help of a gang of seven bounty hunters, gamblers and mercenaries. Together they prepare for the unavoidable deadly showdown. But then it becomes clear that the whole issue is about much more than money alone...
You can watch The Magnificent Seven now via the on-demand catalog.
Cold Mountain
Or would you rather have a touch of romance in your movie?
It's the start of the American civil war. The men from Cold Mountain in North Carolina are joining the Confederate Army in large numbers. One of them is Inman, a workman, who, as a result, must leave his beloved wife Ada behind. She promises to wait for him. But as the war continues to rage on and she no longer receives any replies to her letters, she too has to get on with her life...
Cold Mountain is available now in the Movies & Series Pass.
Or are you more partial to a good series? All right, because now Netflix is also available as a TV bundle with your Tuttimus.
Erik
Digital and content marketer. Gardening is my passion just like eating. But right after playing some series or films, because that's my thing.