5 Reasons to watch The Martian on Proximus TV
Published on 04/02/2016 in Showtime!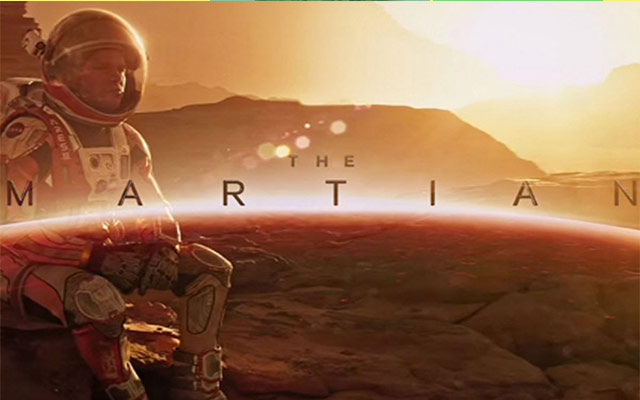 Matt Damon plays Mark Watney, an American astronaut who ends up on a mission to Mars in a heavy storm and loses contact with the ground.
To save the other five crew members, captain Melissa Lewis leaves the supposedly dead Watney behind. But Watney is still alive and remains on the uninhabited planet. What now?
The great Matt Damon-show
Matt Damon steals the show as Mark Watney. Mark is convenient and smart and wants to survive on the Red Planet. "I'm gonna have to science the shit out of this!" As he puts it. The man has an incredibly good mood, it all looks positive and he actually manages to cultivate potatoes with feces, sand and water that he distracts from rocket fuel.
A relief in the genre
In a time when most science fiction films are rather dark and gloomy, 'The Martian" is a relief. The movie is full of humor, but that does not diminish its strength. Thanks to screenwriter Drew Goddard, who edited the book. Funny, surprising ... but realistic? According to scientists it is!
Soundtrack
In this movieyou don't hear bombastic music, but Donna Summer and ABBA to name but two acts that populate the soundtrack. The tunes are on a laptop that Melissa left, but Mark is not a fan of disco. It is fully in line with the positive feeling that Ridley Scott wanted to bring with "The Martian".
Director
'Alien' and 'Blade Runner' are engraved in the collective memory. Ridley Scott knows how to make a good sci-fi movie even though the contrast between these two examples and "The Martian" is rather huge.
Engaging and well-acted
In 'The Martian' you don't see any clichéd heroic scenes or puffy conditions as is the case in many science fiction films. A good decision. It alternates smartly between the experiences of Watney and the responses of the home front and so it stays interesting. The star of the film is Matt Damon as well as Jeff Daniels and Kristen Wiig doing great as Nasa official and PR consultant.
"The Martian" is available from February 1 at Proximus TV. Press the On Demand button on your remote control