Marvel's The Defenders coming soon on Netflix
Published on 05/05/2017 in Showtime!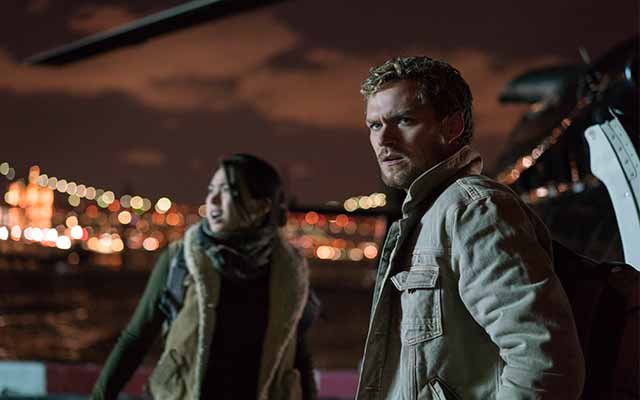 Four Marvel superheroes together in The Defenders
Netflix brings its Marvel superheroes together in a single series: The Defenders. Jessica Jones, Luke Cage, Iron Fist and Daredevil team up to overcome a terrible threat together. Its name? Alexandra: a fearsomely nasty lady played on screen by Sigourney Weaver.
It's unquestionably one of the most eagerly awaited series of the year. But you'll have to be patient as the first eight episodes won't be released until the end of year 2017 on Netflix. So patience is our watchword. In fact, this new show is still being shot in New York.
Meanwhile, how about (re)immersing yourself in the separate worlds of the four superheroes of The Defenders? Worth watching or watching again; here's a brief summary of the four different series which, together, will soon make up The Defenders:
Daredevil
Action, adventure, crime and drama: Daredevil is all that at once. Like all self-respecting superheroes, Daredevil leads a double life. In the daytime, Murdock manages a lawyer's practice with his partner and friend Foggy Nelson. At night he fights injustice under the guise of Daredevil.
Due to an accident, Murdock has become blind and developed extraordinarily acute senses that enable him to fight criminal gangs. Like in the second series, where he uses these senses to fight the Punisher.
Jessica Jones
Jessica Jones is a former superhero who has retired to live the life of an ordinary citizen. Her profession: private detective. Not so much in order to rid the city of its scoundrels and other vermin, but to be able to pay her bills. For this Marvel heroine is very much down to earth. Unlike her idealistic colleagues, she doesn't always have an optimistic outlook on life.
Jones suffers from post-traumatic stress which she tries to alleviate through an addiction to cigarettes and alcohol. But even though Jessica Jones is far from perfect, superhero Luke Cage still manages to fall for her. And yes, you guessed it, this Marvel adaptation also has its dose of romance.
Luke Cage
After making a first appearance in Jessica Jones, Luke Cage is entitled to his own Netflix series with its set of problems. This former prisoner wears a hoodie and hails from Harlem, New York. A small detail worth mentioning perhaps: he has superhuman strength and indestructible skin. However, he would prefer to remain discrete.
In his series, Luke is forced against his will to come out of the shadows and fight. The reason? Cottonmouth, his worst enemy, is causing terror in Harlem with his arms trafficking and other little schemes. Besides, Luke still has something to prove: sentenced for a wrongdoing he did not commit, he wants to show what he's really made of at all costs.
Iron Fist
After many years of absence, Danny Rand, a billionaire's son, resurfaces in New York to reconnect to his past and lay claim to the family business. But very quickly he has to face an old enemy, who forces him to take action.
Rand is a superhero out of the ordinary as, besides his exceptional mastery of martial arts such as kung fu and karate, he also has an iron fist of devastating power. It's with this unique combination of weaponry that he takes it up against the corruption and criminality that are rife in the city. Even in the most violent fights, he leaves nothing to chance.
Interested in discovering or rediscovering these four series so you'll be all set when The Defenders is released? But don't have Netflix yet? No problem, because now you can choose it as included tv bonus with your Tuttimus.
Erik
Digital and content marketer. Gardening is my passion just like eating. But right after playing some series or films, because that's my thing.
Other articles of Erik