Proximus behind the scenes: the Test Lab team
Published on 31/03/2016 in Be the first to know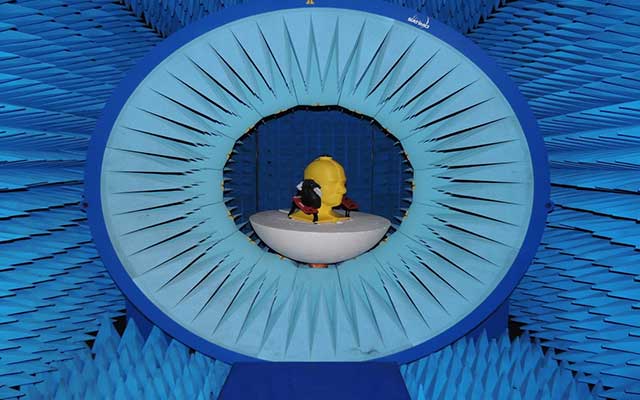 Worry-free calling and browsing with your smartphone anytime, anyplace – it's hardly surprising that we take this for granted.
But did you know that our colleagues in the Test Lab carry out daily checks to ensure this?
Marc is one of them. My first impression was: that's a strange man in a white coat. But he's quite normal really. In his lab, he puts over 100 new smartphones through the hoops every year. And I was able to look over his shoulder. "Network reception - that's actually what we deal with the most in our team because, even though our network is strong, it is also important that the smartphones themselves have good antennas", he immediately points out.
And how good should they be, Marc? "Well, there are general guidelines in the sector. But here, we set the bar higher. With the lower guidelines, most smartphones and tablets can be considered OK. In our lab, however, we reject one in three devices for sale in the Proximus Centers."
And then it's time for Marc to show me around his playground. The Test Lab team uses three test apparatus. The first one looks really futuristic. "Here we simulate calling and browsing with a 3G connection. We look at how well the device sends and receives signals", explains Marc.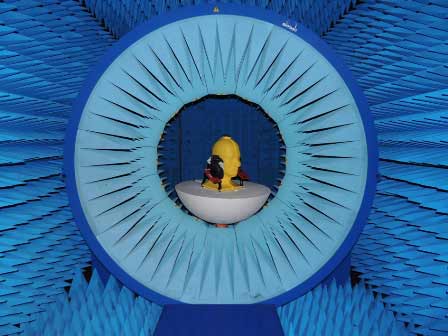 I have to admit, they leave no stone unturned. The situation looks a lot like real life. There is even a hand and a head. "Filled with liquids similar to those found in your own body. This also influences the signal, you know," adds Marc.
During the test, everything is turned 10 degrees every number of seconds. This allows Marc and his team mates to simulate the way in which you stand in relation to a transmission mast.
And then there's the second apparatus. It's a bit like the first, only less flashy. Here, Marc tests the 4G connection. "This is done in a slightly different way since 4G uses two instead of just one antenna in your smartphone", he observes.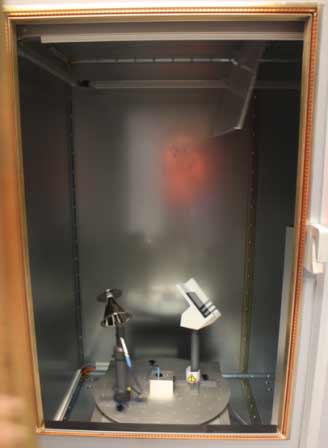 Last but not least, the third test apparatus. What do you measure here, Marc? "Well, there's something else: the constant control signals between the transmission mast and the smartphone. This also has to be optimal, otherwise you constantly get cut off during a telephone call – even if the network coverage is good."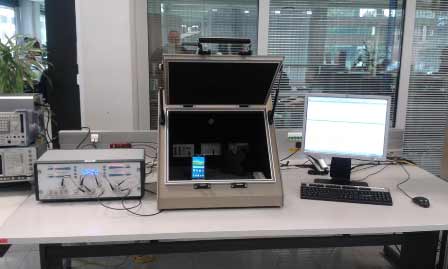 Strict, but fair – that describes the men and women of the Test Lab to a tee. "It's only after the device has passed all three tests with flying colors that it actually ends up in the Proximus Centers", concludes Marc. Thanks to Marc and his colleagues, you can be sure that each smartphone or tablet in our shops and webshop is of top quality. Tested and approved!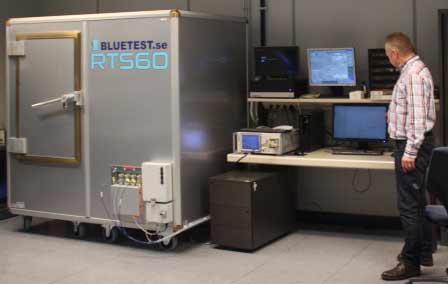 Any questions about our Test Lab? Just let me know!
Peter
I have a passion for the Internet & communication and I'm a huge fan of our brand.