4 things you need to know about the Super Bowl
Published on 02/02/2017 in Showtime!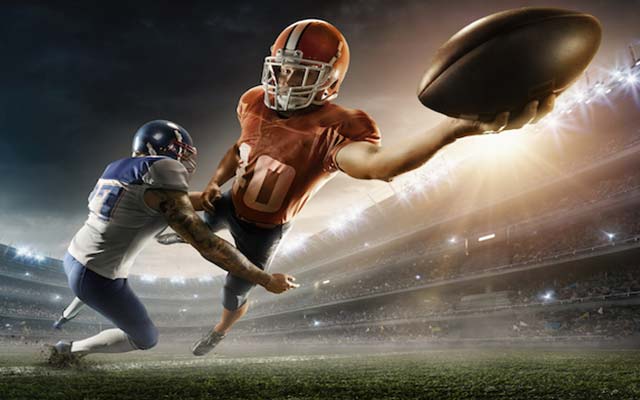 Because it's much more than just a sports event.
Next Sunday, the United States won't even be about President Trump and his crazy adventures. Nope, everyone will be cozily installed in front of the TV to watch the Super Bowl. You know, the biggest one-day sports event of the world, which, for a long time now, isn't really just about the match itself anymore.
Not quite convinced by the concept yet? In that case, we'll give you four reasons why you should make a point of watching it on Sunday night:
The national anthem

It's an incredible honor to have been picked to sing the eight famous lines of the American national anthem before the start of the match. Lady Gaga did it last year. But really, no-one is ever likely to match the most beautiful version sung by Whitney Houston in 1991.

The Halftime Show

This is at least as important as the match. During the break in the duel, one or several top artists of the moment give it their all for a quarter of an hour. In past editions for example, superstars such as Coldplay, Beyoncé, Michael Jackson and Bruce Springsteen performed a high-speed run-through of their greatest hits. This year Lady Gaga is the headliner.

The ads

These too are completely American-style: the grandest. Since more than 100 million Americans are watching every year, almost every brand worth its salt wants to be present. And it can cost a great deal: 30 seconds of air time costs up to 5 million dollars! The advertisers naturally try to outdo each other with the funniest, most moving and most sensational spots.

And of course: the match itself

Because ultimately, that's what it's all about. Or should be about. Indeed, it's the final of the National Football League (NFL) and, as such, the most important match in American Football. It pits the winner of the American Football Conference against the winner of the other league, the National Football Conference. This year, it's the New England Patriots and the Atlanta Falcons respectively who will battle it out. The host city of this 51st edition is Houston, Texas.

Top favourites to win are the Patriots, who have already played the Super Bowl nine times and won four times. The last time they lifted the cup was only two years ago.
Keen to watch the Super Bowl live? Then you're well served, as this year you can watch it live on Eleven Sports 2 (channel 610 in HD / 620 in SD). It's simply included in the International Sports package. So tune in on Sunday 5 February at 23:55 hrs! The match itself will start about half an hour later.