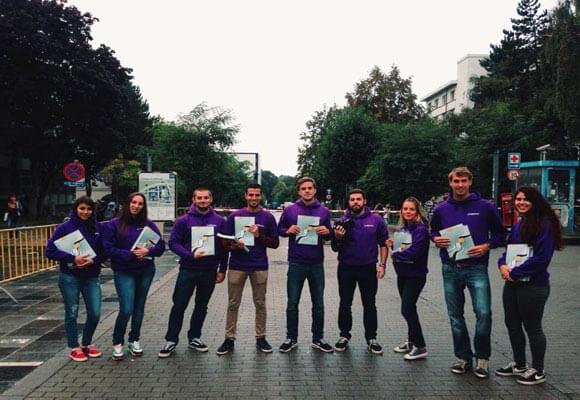 The new college term has begun and to relieve the pain to come Proximus travels to different campuses across Belgium with a nice gift for the students!
In partnership with Iconic Matter we distribute 40,000 block notes with great discounts and various games inside to keep you busy during the duller lessons ...
But this is not all! Besides the block notes we also hand out something extra. Are you impatient to know what that is? Find us on the following dates on your campus.
ULB (22/9)
Antwerp (23/9)
Louvain-La-Neuve (24/9)
Luik - Hasselt (25/9)
Leuven (28/9)
Gent (29/9)
VUB (30/9)