Start to Instagram: everything you need to know
Published on 21/10/2016 in Tips & tricks from… 
Share your best photos with the whole world.
Watch out Facebook and Twitter, there's a new kid on the block. Instagram is increasing in popularity. Not just among teenagers, but also the older generations. It's hardly surprising: the positive vibe that surrounds the photos really puts everyone in a good mood. Itching to begin? This article will help you out. Let's get started!
Before we begin, you have to download the app. It's totally free of charge and available for iOS, Android and Windows Phone.
Uploading photos …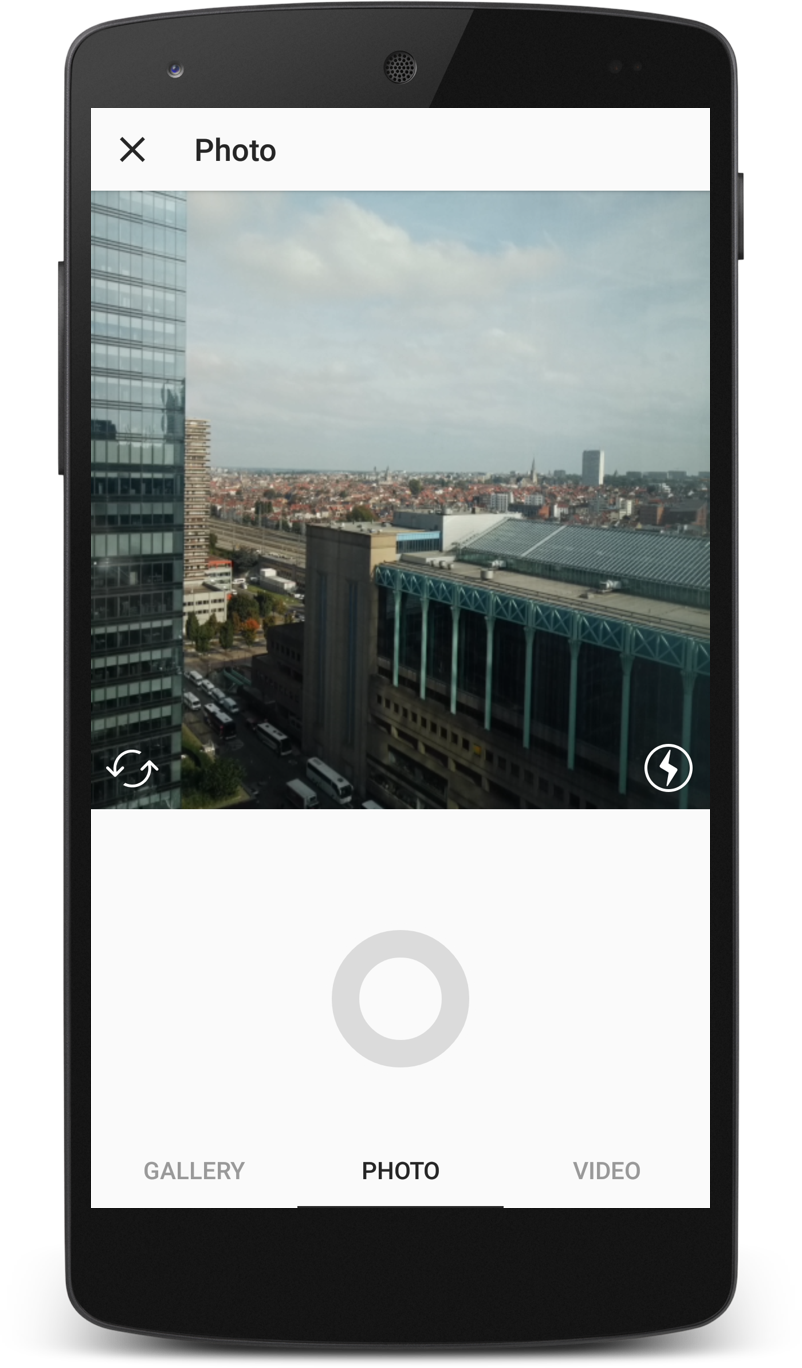 The first thing you'll notice is that you can only share square photos on Instagram. Take this into account to make sure important details aren't cut out of your photos. A tip if you're planning to Instagram a lot: set your camera to only shoot square photos, it's much easier that way.
You can also choose to have your photos directly uploaded onto the app. But I would advise you to just work with your camera app and upload them afterwards. That way, you always have the original, which is handy if you're planning to edit them in Instagram.

… with filters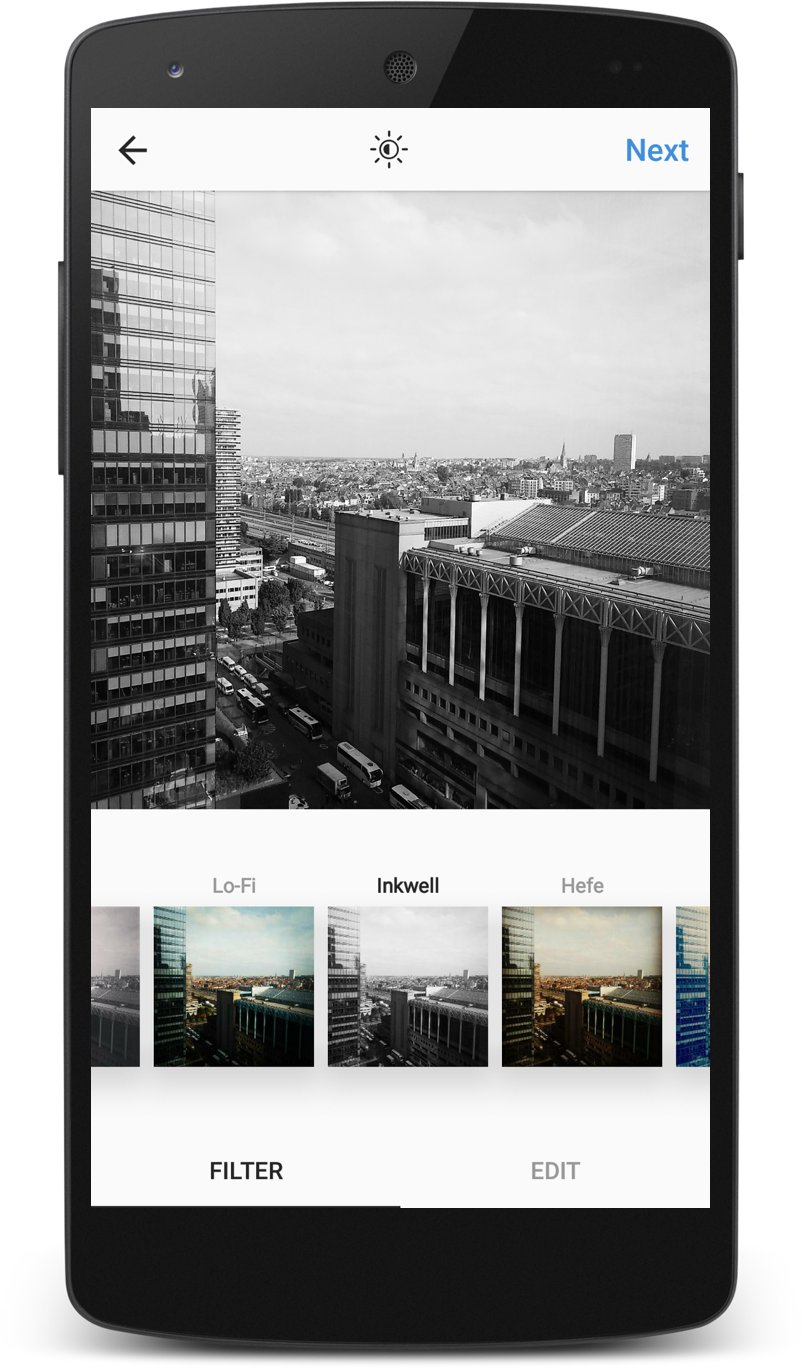 When it comes to editing, Instagram offers you no fewer than 27 filters to give your photos that extra edge. How about a crisp, retro feel?
Tip: choose a filter that suits your lifestyle and stick to it. Many Instagrammers do this to create their own style. And, believe me, your followers will also use it.
Hashtags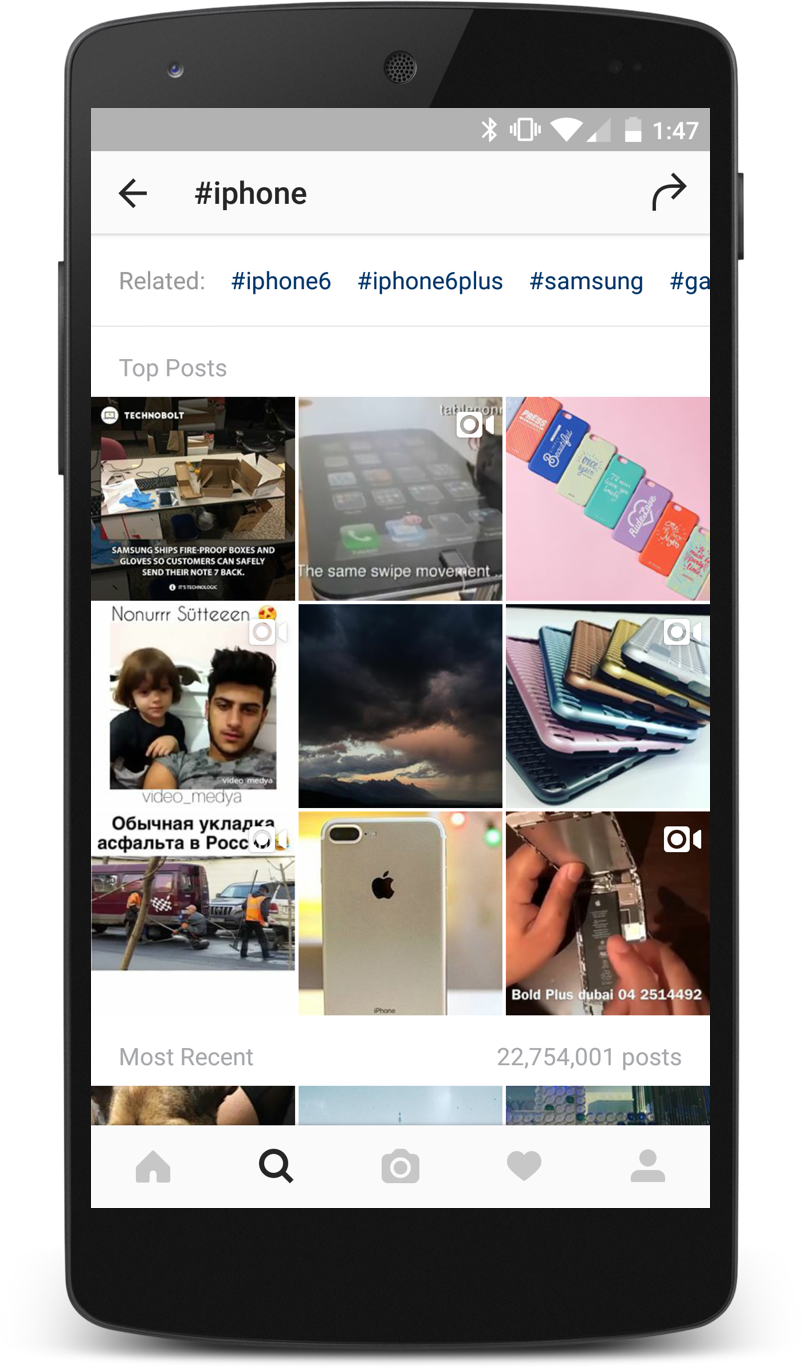 Just like in Twitter, you can also add #hashtags to your photos in Instagram. This is handy if you want your pics to be spotted by people who don't follow you. Choose hashtags that match the photo and run with it! You can add up to 30 hashtags, so there's more than enough room.
Chatting with other Instagrammers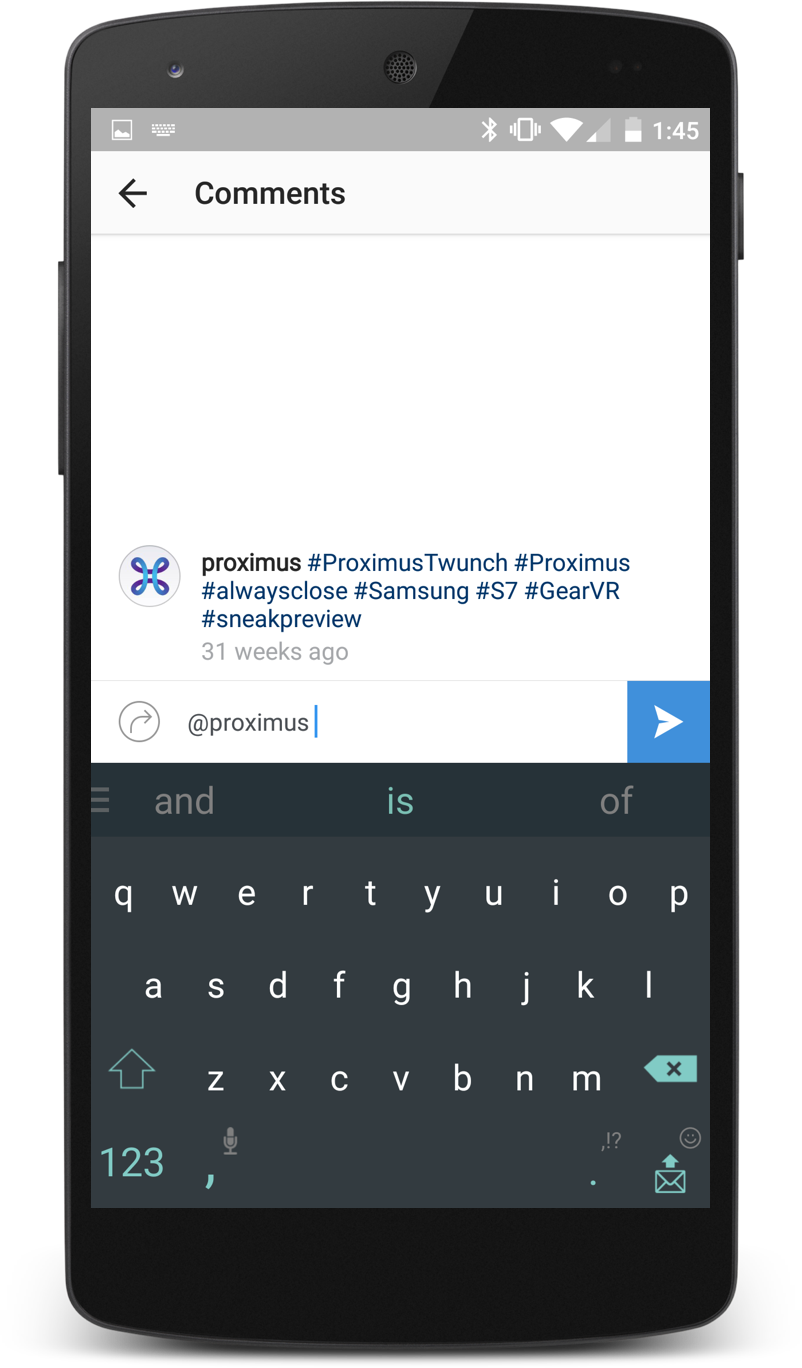 If someone posts a nice comment about your photo, or if you want to comment on something you've seen on Instagram, be sure to always mention the account name of that person. Otherwise, they won't receive the message. The account name is the name that precedes the "@". Yep, just like on Twitter.
You probably also want loads and loads of followers. Quickly. Well, the best way to achieve this is by being sociable: like and comment, show an interest, and post things several times a week. If you show people that you are worth being followed, success is guaranteed!
To really let yourself go, there's now Tuttimus: the strongest all-in for the best price. Everyone gets loads of mobile data and free unlimited use of their favorite app, as well as unlimited fast Internet at home and unlimited fixed and mobile calls within the family. And as icing on the cake, we've thrown in some extras for digital TV. So pick and compose your own Pack here.
Or do you just need a subscription for your smartphone? Then you'll find Mobilus awesome. You get loads of mobile data, plus unlimited use of your favorite app. All of this, on the most impatient network. Check it out!
Peter
I have a passion for the Internet & communication and I'm a huge fan of our brand.