Rogue One: A Star Wars Story, a must-see film
Published on 28/04/2017 in Showtime!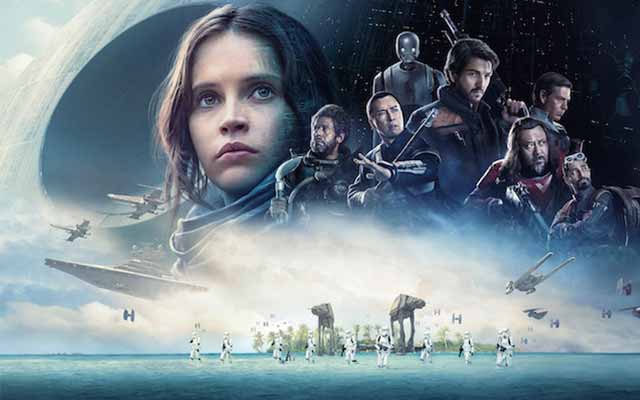 Must-see viewing for Star Wars fans.
You've seen all the Star Wars films and consider yourself a loyal fan? You have a collection of Darth Vader and Yoda figurines in your living room? You want to know all the secrets of the Star Wars universe?
Then Rogue One is an absolute must-see film. And once you've seen it, you'll want to watch it again!
Who hasn't hear of Star Wars? The unique, dreamlike universe inhabited by Luke, Princess Leia, Han Solo, Darth Vader and Yoda, with its spaceships, robots, etc. All these elements can be found in Rogue One, so if you love the Star Wars universe, you'll love this film.
Rogue One was directed by Gareth Edwards and is the first spin-off from the series. It tells a parallel story that takes place between episodes III and IV of the saga, but with different characters. These are played by Felicity Jones, Diego Luna, Ben Mendelsohn and Mads Mikkelsen – rebels who go on a dangerous mission to steal the plans to the Death Star.
To whet your appetite, here's the trailer:
Want to know more about this new episode and plunge into the magnificent universe of Star Wars? Then watch Rogue One: A Star Wars Story via our on-demand catalog.
Erik
Digital and content marketer. Gardening is my passion just like eating. But right after playing some series or films, because that's my thing.