3 spy films you just have to watch
Published on 14/04/2017 in Showtime!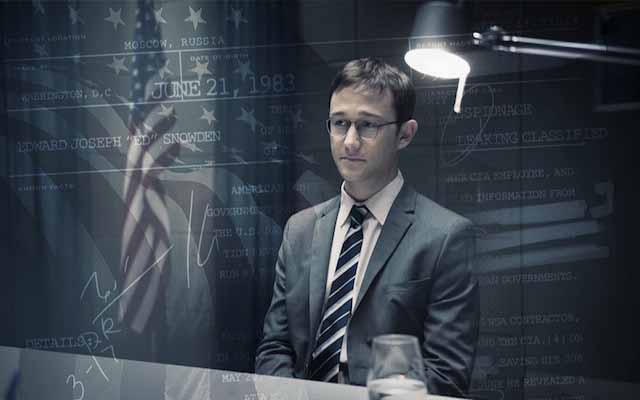 They really do stand out from the pack!
Who doesn't dream of being a special agent? They've got everything going for them: they're rich, popular and fight the baddies. Deep down, we all want to be one and participate in top-secret missions.
There are lots of films telling the stories of these heroes, but some stand out from the pack by featuring one or several atypical characters. That's the case with these three movies, which you simply have to watch.
Snowden
Do you love films that have an unexpected turnaround? The type of film in which those whom you thought were the good guys are in fact the baddies? And what's more, is based on real-life events? Then you'll definitely enjoy this one.
The young Edward Snowden is an idealist and a patriot. When he joins the secret services of the CIA, and then the NSA, it's his big dream come true! The cyber-surveillance and spying practices he encounters there make him realize the extent to which human rights are being neglected. He then decides to gather proof in order to reveal everything to the general public ...
Watch Snowden now via our on-demand catalog.
Inferno
Did you like The Da Vinci Code and Angels & Demons? Well, Inferno is the third part of the adventures of the famous Robert Langdon, and it should definitely appeal to you!
Robert Langdon, the famous expert in symbology, wakes up in an Italian hospital with total amnesia. To get his memory back, he teams up with Dr. Sienna Brooks. Together, and thanks to a series of enigmas, they also have to foil a global plot, which aims to spread a virus linked to Dante's Inferno.
Watch Inferno now via our on-demand catalog.
Marvel's Doctor Strange
If you're mad about stories that feature a parallel world, if you love stories about magic and if you're a huge fan of Marvel's world, then this film is made for you.
Doctor Stephen Strange is a talented neurosurgeon. His life is turned upside down when he has a terrible car accident which takes away his ability to use his hands, which are so precious for his job. He hopes to recover the use of his hands and starts looking for ways of doing so. During his quest he discovers the existence of alternative realities, in which magic is of key importance...
Watch Doctor Strange now via our on-demand catalog.
Interested in watching other great movies for a relaxing evening? We have the solution! You'll find a large selection among our on-demand films.
Or would you rather watch a good series? We have what you need! Netflix is now available as a TV bundle with your Tuttimus.
Erik
Digital and content marketer. Gardening is my passion just like eating. But right after playing some series or films, because that's my thing.