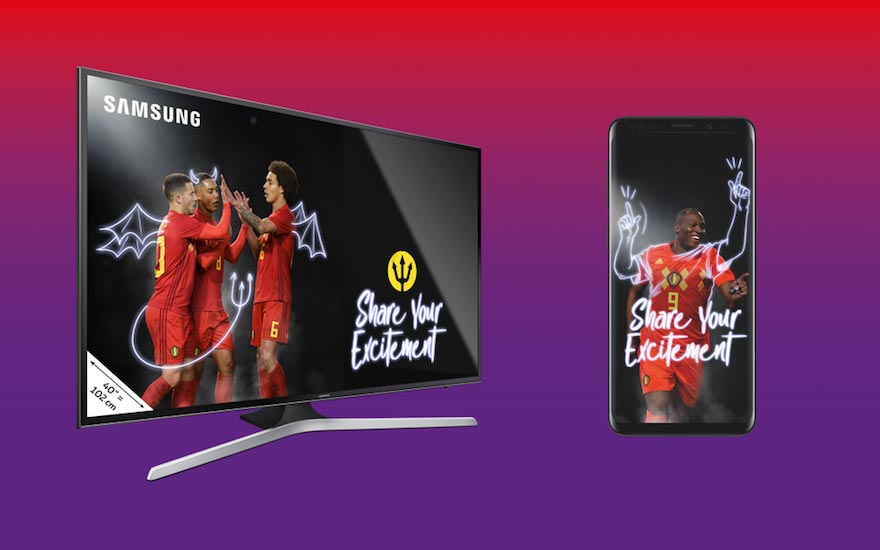 Let's be honest: the matches of the World Cup are much more fun on a decent TV. Especially because you can see every pass and goal perfectly. And even if you're on the move, you can now perfectly follow the matches live, if you only have a good smartphone.
Well, who knows, we'll give you your next TV or smartphone as a gift! The only thing our national football heroes have to do is to reach the quarter finals in Russia again. And then we fully refund your Samsung TV or Galaxy S9 or S9 +.
Check here exactly how that works, in French or Dutch.
By the way: do not forget that you can watch all the matches of the World Cup anywhere on all your screens via the Proximus TV app. And if the Red Devils play, all mobile data in this app is for free!