Send group messages on Snapchat? It's possible!
Published on 23/01/2017 in Tips & tricks from…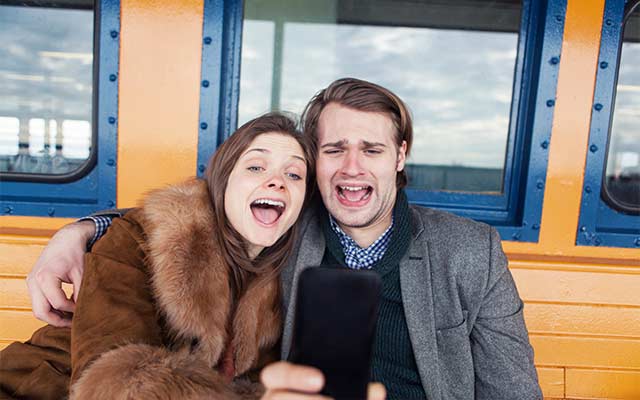 Because now there's Snapchat Groups!
You're probably familiar with this dilemma too: you'd like to share something incredibly memorable with your circle of friends but at the same time you'd rather not give them a photo or video they can use against you for the rest of your days. Before, you stuck to apps such as WhatsApp and co. for this. But no worries, now there's Snapchat Groups!
Because with this you can now send your snap to a selection of up to 16 people simultaneously. It can be a message, photograph or video. In short, it's an ideal way of sharing, which slots in between sending an individual snap to one person and sharing a message with the whole world on your storyline.
How does it work?
It's dead simple:
First, swipe to the left in the app, for the chat overview.

Next, click the icon at the top right.

Select the friends you want. You can add up to 16 people in one group.

Click "Chat".

Now you can change the group name at the top.
That's it! The snaps you send will be visible to everyone in the group. As will the responses to it sent by the members of the group. By the way, the traditional rules apply here: the snaps disappear after 24 hours and you can replay a snap only once. And you can go to town with all the usual things such as stickers, video notes and audio fragments. Good to know: these group messages don't count towards your Snapchat Streak ranking.
Incidentally, there are also a number of other fun, artistic new features in the latest update of the app. For example, you can now trim part of a snap to use it as a sticker. And with the new Paintbrush tool, you can transform a snap in your storyline with one of the 17 cool filters, based on different art styles. It's certainly worth checking out!
And to allow you to go completely wild with Snapchat, there's now Tuttimus: It's Belgium's most potent all-in. Everyone gets loads of mobile data and free unlimited use of their favorite app, as well as unlimited fast Internet at home and unlimited fixed and mobile calls within the family. And as icing on the cake, free extras for digital TV. So simply compose your own Tuttimus solution.
Or do you just need a subscription for your smartphone? Then you'll find Mobilus awesome. You get loads of mobile data, plus unlimited use of your favorite app. All of this, on the most impatient network. Check it out!
Peter
I have a passion for the Internet & communication and I'm a huge fan of our brand.