Forget the password, the passphrase is here!
Published on 01/10/2015 in Be the first to know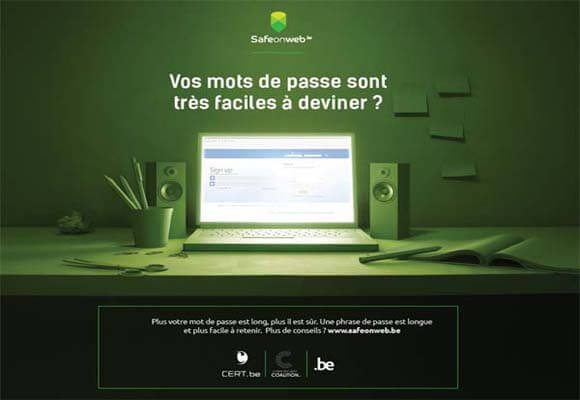 As a member of the Cyber Security Coalition - the cross-sectoral association against cybercrime - Proximus sponsors a national Internet safety campaign for the use of passphrases or long passwords. Therefore Proximus gives its widespread attention to this subject through social media, Skynet and an internal campaign to its employees.
A secure password is indispensable for protecting both your digital workplace and your digital personal life. Remember, a longer password is a better password, and a passphrase is better than a password!
Would you like to know how fast someone can crack your password? Test it yourself on www.safeonweb.be! You will also find many tips on how to secure your digital life.
Xavier
CSR Manager Proximus, active in sustainable development (or corporate social responsability).