Awesome! Proximus TV just got even better
Published on 10/03/2016 in Bits & Bytes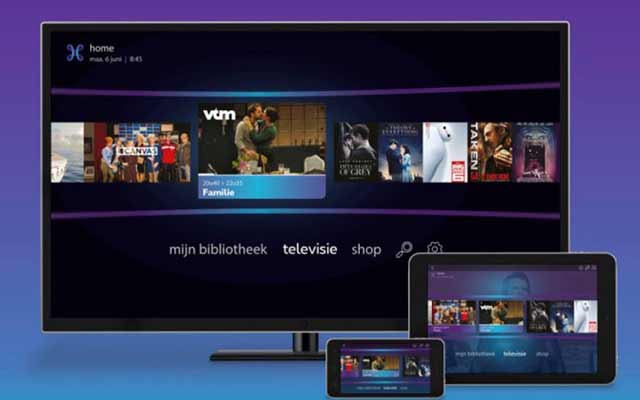 Since we believe nothing can be too user-friendly, we went over your Proximus TV with a fine-tooth comb. The result? Various improvements which allow you to navigate more quickly and efficiently through the menus.
Let's see what's changed on your decoder:
New: the mini-guide
With this brand-new feature, you can view the list of programs currently on TV, without having to open the TV guide. You can also view upcoming programs.
You can immediately restart a program via TV Replay. Recording is also possible by pressing the arrows to the left or right in the program you are currently watching. Handy!
Improved: recording a series
If you want to program the recording of your favorite series, you can do this a lot quicker now, with fewer clicks.
Improved: the list of recordings
The recordings of the episodes of your favorite series are now displayed vertically, and the season and episode number is shown for each episode. This is much more convenient.
And on proximustv.be…
We also tinkered a bit with our website. It's much easier to find your way now.
Watch and zap between your favorite programs using the shortcuts.
See the schedule of your favorite channels at a glance with the mini-guide.
Or, if you want more detail, check out the new TV guide.
Want to record programs on your computer or watch them later? It's possible now, with the "My Library" menu.
Enjoy your viewing on your revamped Proximus TV. And let me know what you think!
Erik
Digital and content marketer. Gardening is my passion just like eating. But right after playing some series or films, because that's my thing.