Movies & Series Pass, say what?
Published on 24/06/2015 in Showtime!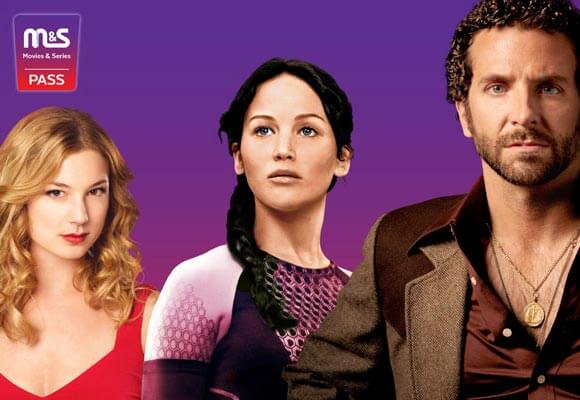 Renting films from the On-demand catalog is easy: there's a wide choice and new movies are added every week. In addition, you can choose from a whole range of movies and series via Netflix on your decoder.
But what's that Movies & Series Pass all about then? This Pass is your ticket to access up to 2000 movies and series. For €9.95 per month you can discover 5 new titles every week. That's ideal for a movie buff like me! In addition to the whole catalog, from which you can choose by category or by type, there's a channel which shows movies or series continuously for those days you feel too lazy to look for a film in the catalog. What's more, you can watch this channel not only on your TV (which is logical of course), but also on your PC, tablet and smartphone (with the TV Everywhere app).
Would you like new titles every week to satisfy your hunger for movies and also watch two erotic films per week (which we all maintain we don't watch)? You can try out the M&S Pass free of charge for one month and cancel it whenever you like. Are you off on holiday for a month? Simply cancel the Pass and reactivate it again later. Easy, isn't it?
Erik
Digital and content marketer. Gardening is my passion just like eating. But right after playing some series or films, because that's my thing.