Proximus 11 has been revamped
Published on 26/04/2017 in Showtime!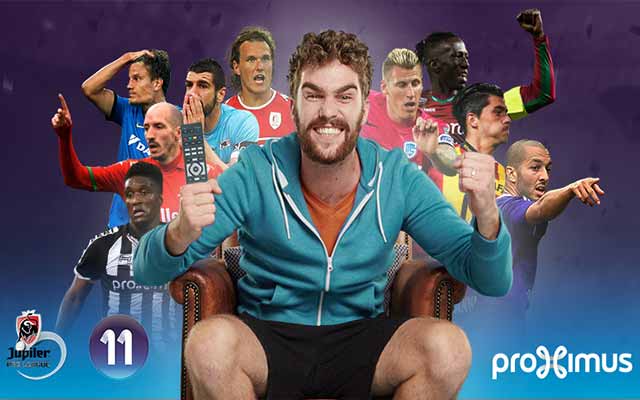 Proximus 11 is heading straight for goal with a brand-new, improved website.
Check the latest football news, results and rankings at a glance and don't miss a thing of your cherished sport. After all, football is the most important side issue!
Your favourite website (or, if it isn't yet already, your new favourite website) has received a snazzy makeover and is now even easier to use: you can find what you're looking for in double-quick time thanks to the new navigation and widgets which swiftly show the calendar, results, player stats and team pages.
To find out the latest news and transfer gossip about Club Brugge, Anderlecht, AA Gent or OH Leuven, you now only need to click once. Is Olivier Deschacht tired of Anderlecht and taking a gamble by going to play for Lierse? If so, we'll know it right away! You'll also be able to see at a glance on which Proximus TV channel a match will be broadcast.
Furthermore, we're pulling out all the stops with exclusive videos featuring, among other things, interviews and match highlights. No fewer than eight different matches are streamed live, with exclusive rights for the Proximus League (1B) and all matches of the Champions League.
The match pages are even more detailed than before: view team stats or discover how the previous editions of a match ended. We show the composition of both teams in a football field line-up diagram.
Pieter
I'm quite a social butterfly at Proximus. If I can use my social skills in the digital world, it's even better! I love mixing music, festivals, and TV in our campaigns.