Your prepaid card can no longer be anonymous
Published on 22/11/2016 in Be the first to know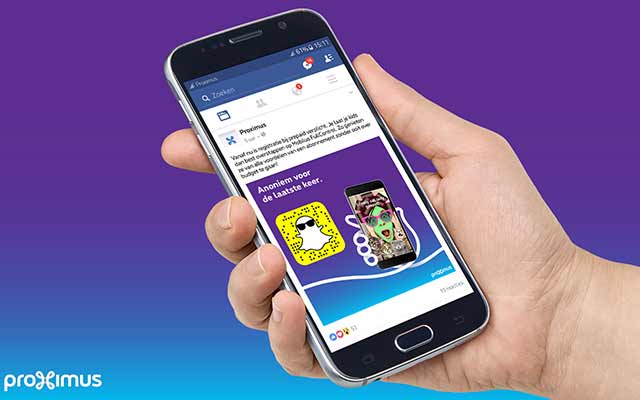 But what exactly will change for you?
As from end-November, anonymous top-up cards will finally be a thing of the past. You might not know this, but when you or one of your parents bought this card for your smartphone we didn't even have to know your name or address. But from now on, everyone will need to provide us with this information. Including you, who already have such a card. By the way, precisely the same applies with the other operators.
But hey, no panic! We'll help you to do all this as simply as possible.
Why is all this necessary?
First a brief word about why all this is necessary. Well, it's a decision the federal government made to combat terrorism. A fight which we at Proximus like to help take on.
First of all, anyone who buys a new prepaid card will now also need to identify themselves.
Keep it simple: opt for Mobilus FullControl
But the cheapest solution is actually to just switch to FullControl. If need be, examine this solution with your parents. Because with this everything is settled plus you get to benefit from all the advantages of a subscription. Including a limited amount per month that you can never exceed.
Do you already have FullControl or a card with a subscription? In that case, everything is in order and you don't have to do anything.
Alternative: register your existing prepaid card
The alternative is to provide us with the required data for your existing top-up card. That's to say, your name and address. You have until mid-May 2017 to do so. What if you or your parents don't do so within this period? In that case you'll no longer be able to make calls, text and surf.
There are now several ways in which to identify the card. You can identify your card using your electronic identity card, by text message and via MyProximus, or by dropping into a Proximus Center. Simply choose the method that's best for you.
Still have questions? Don't hesitate, be sure to ask them below, or read our special page about this.
Peter
I have a passion for the Internet & communication and I'm a huge fan of our brand.