Free data for Pokémon Go? Awesome!
Published on 04/08/2016 in On the house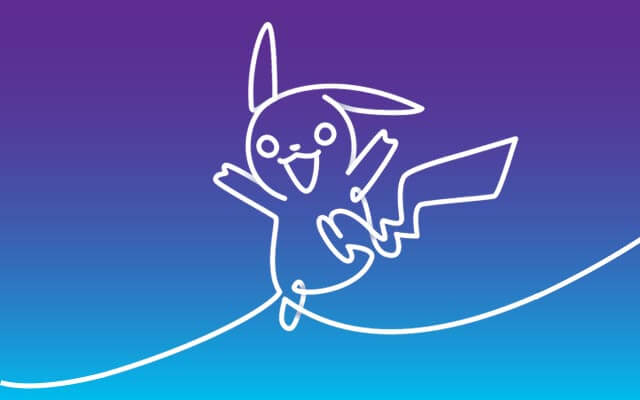 Become a real master, and make Ash writhe in jealousy.
Article updated on 20/08/2016.
As you probably couldn't help noticing the past few weeks, Pokemon GO is absolutely everywhere! And if you don't know what I'm talking about, you've been living under a rock the past month. Even here at Proximus, people have been playing it for weeks. At times, our work floor resembled a playground.
So last week, we invited Professor Oak to the Towers to bring us up to speed and help us become Pokemon masters. Since our building is a Poke Stop, there are plenty of Poke Balls here, so be sure to pass by. It's been intensive, but worth it: our Poke Team now easily defeats the competition in the Gyms. So if you come across us: be prepared!
Since it's difficult to get the professor to give everyone individual training, we looked for another way that we could help you hunt.
This is what we came up with: from 4 August to 31 October, we are giving all of you free data to play Pokemon GO. And that means free for all our subscribers and unlimited data*, totally free or charge, on top of your smartphone's data bundle.
And for a full three months, so you can train continuously and fill your Pokédex. There's no limit! (Unless, of course, your legs give out.)
What should you do to take advantage of this? Nothing at all! This offer is automatically active for all Proximus customers with a subscription. So make us proud! And Ash Ketchum jealous. Unfortunately, we've been obliged by game manufacturer Niantic to stop the promotion for our pre-paid customers after some abuses.
Not a Proximus customer yet? Visit our mobile offer page here.
Tip: a full control subscription offers the same advantages as a regular subscription, without being able to exceed your call allowance.
Here's a reminder of what your smartphone must have to play Pokemon GO:
At least Android 4.4 or iPhone 5
A screen with minimum resolution of 720 x 1280 pixels
Internet (naturally), which can be our 3G, 4G or 4G+, but Wi-Fi is also possible
A GPS
A gyroscope (sounds very scientific, but you probably have it)
To really let yourself go, there's now Tuttimus: the strongest all-in for the best price. Everyone gets loads of mobile data and free unlimited use of their favorite app, as well as unlimited fast Internet at home and unlimited fixed and mobile calls within the family. And as icing on the cake, we've thrown in some extras for digital TV. So pick and compose your own Pack here.
Or do you just need a subscription for your smartphone? Then you'll find Mobilus Full Control awesome. You get loads of mobile Internet, plus unlimited mobile data for your favorite app. And you don't have to worry because you never go over your budget. Check it out!
*
1. Action only valid for subscribers. Only for usage in Belgium
2. Unlimited mobile data usage for the Pokémon GO app : for private use only, cfr general terms and conditions
3. This promotion applies to the mobile data usage linked to the Pokémon GO app and does not apply to other applications or in-app purchases.While playing Pokémon Go it's possible that other apps use mobile data. This usage is not free. Check your device's settings to deny other applications access to mobile data if necessary
4. The data usage of your smartphone's OS cannot be disabled. This usage includes general use by the OS, DNS lookup and Assisted GPS (for a better and faster localization). We advise to only play Pokémon Go when you have still some credit available.
Peter
I have a passion for the Internet & communication and I'm a huge fan of our brand.