Here they are: 6 great new features in Pokémon GO
Published on 27/12/2016 in Tips & tricks from…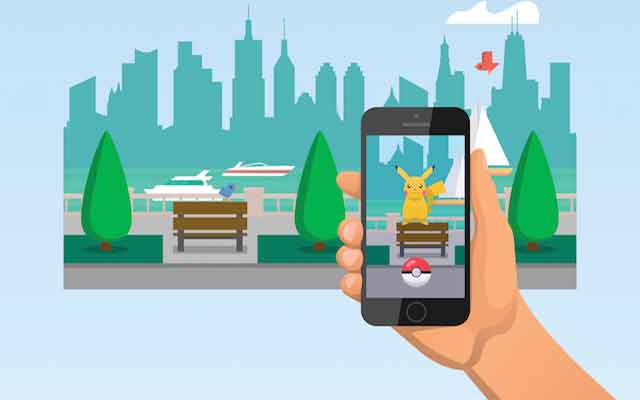 Why you have to go back to catching Pokémon this Christmas holiday.
Pokémon GO was THE hype of 2016. And I have to admit, I was totally captivated by it too. But after a while the fun went out of it a little and I quit. A mistake, it turns out, because did you know that quite a number of new features have been added to the app since its launch last July?
And apparently it's precisely that which makes it worth going back to catching Pokémon. An ideal plan for this Christmas holiday it seems to me. I can't give you any cheats. Only 6 good reasons to resurrect the app on your smartphone again:
New Pokémon

At a certain point I had captured almost all Pokémon in my area and I was left high and dry a little. That's over now, as the makers recently added a hundred or so new creatures which you can capture and hatch to your heart's content. And among these there are a number of legendary specimens such as Pitchu, Togepi, Ditto, Mew, Jumpluff and Chikorita.

Which you can find more easily

In the past the only thing you knew was that a certain Pokémon was somewhere in the vicinity. And you just had to make do with that. Now, on the other hand, you can request more specific information about their exact location. But also at which Pokéstop the Pokémon are hiding out.

And rear yourself

A direct throwback to that good old Tamagotchi era (for the older folks among us). Because as soon as the eggs have hatched you can teach your Pokémon various things. This way you can deploy the Pokémon even more effectively in your fights.

Battles against friends

In the early days of Pokémon you could only fight with other clans in gyms. But recently it became possible to fight in any location at all, with your friends. Finally!

Or swap Pokémon

Another nice new feature. Do any of your friends or family have a Pokémon duplicate which you're still desperately looking for? In the past it would have been tough luck. But now you can simply swap it for a Pokémon duplicate in your own collection.

Moreover, the teething problems have been sorted out

Like every new app, Pokémon GO, too, had some niggles in the beginning. For example, some players complained that they got stuck in the loading screen. Also, the camera sometimes seemed to move too slowly, especially in a fight. There are no problems with all that now. The app now works perfectly, around the clock.
Ready to return to the hunt? Great, but it gets better still! Because with your Mobilus or Tuttimus subscription, you now get unlimited data for your favourite app. And the good news is that you can also opt for Pokémon GO.
Peter
I have a passion for the Internet & communication and I'm a huge fan of our brand.