Proximus simplifies and enriches its "sports" offering
Published on 12/08/2016 in Showtime!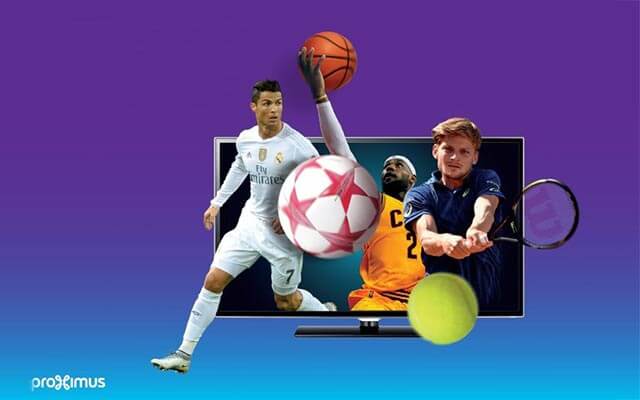 Proximus' sports offering has been revamped for the start of the football season 2016-2017.
Simplified and enriched with lots of sports content, it is now offered to Proximus TV customers for the same super-competitive price!
Belgian Football
Proximus is definitely the football channel: besides all the matches of the Jupiler Pro League, it will now broadcast – exclusively – all the matches of the Proximus League! So you will now find all of Belgian professional football on Proximus TV thanks to the Belgian Football option (formerly, Proximus 11), for the modest price of €9.95 per month.
International Sports
The International Sports option (formerly, Proximus 11+) will also be enhanced this summer with new sports channels: Eurosport 1 in HD and 2, AB moteurs, and Extreme Sport. All for €9.95 per month.
All Sports
And the All Sports subscription (formerly, All Foot) allows sports fans to combine the two options (Belgian Football + International Sports) for the advantageous price of €14.95 per month.
New numbering
The sports channels now also have a new numbering system (from 701 to 765) so that subscribers can find them more easily.
The new Proximus 11 app
The new Proximus 11 app was launched on 5 August, so that football fans can keep up with the latest wherever they go. The app is only available on iOS and Android.
This app will allow you to:
watch matches live;
discover the latest results, news and videos
receive video and goal alerts
consult the match details (line-up, match progress, videos)
examine the schedule of all the competitions
and consult the classifications and statistics of all the leagues!
Download the application on Google Play or App Store !