Don't miss anything of football with the new app of Proximus 11!
Published on 30/01/2017 in Showtime!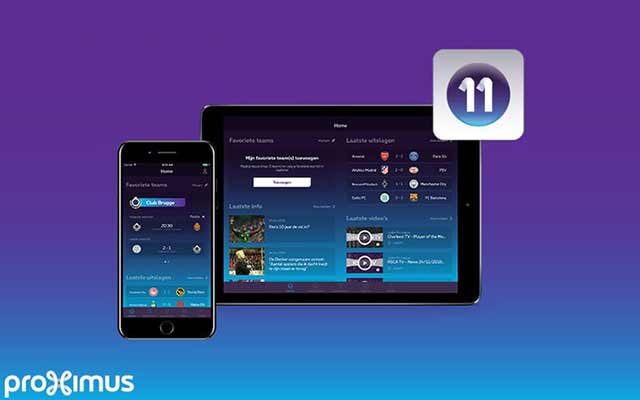 The app is the perfect complement to the TV and online experience.
Thanks to the new app of Proximus 11 you will not miss any of the football.
The app homepage has been updated: select your favourite team and find the latest results, news and videos of the moment.
On the live streaming pages you now find the TV channel, the line-up, the timeline of the game, a chat, and videos from the game.
The calendar also displays the TV channel and live statistics (game status, score).
The system of alerts - goals and videos - has been improved and the look & feel of the application has been refreshed.
Download the app from the App Store or Google Play!
Pieter
I'm quite a social butterfly at Proximus. If I can use my social skills in the digital world, it's even better! I love mixing music, festivals, and TV in our campaigns.