"Easy", a blistering Netflix Original comedy
Published on 29/09/2016 in Showtime!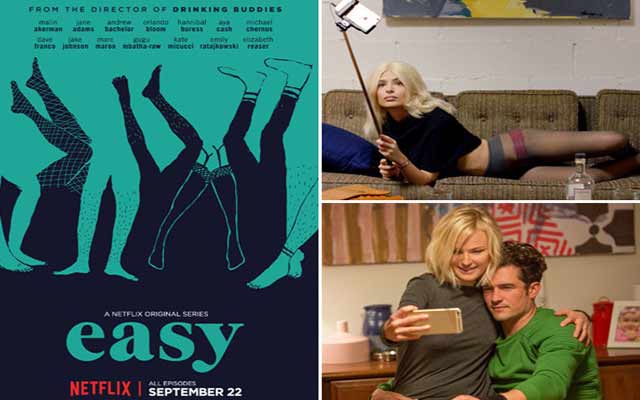 Who said that sex was easy?
Decidedly, Netflix has flair. After the release of the captivating "Stranger things", "Narcos 2" , "The Get Down", this time, Netflix attacks the sex topic in the brand new series: "Easy".
Love, in all its forms, in various cases, with or without social networks. In each episode, a couple dives under the duvet, reveals the ingredients of her intimate kitchen, his first flirtation or her first baby. Moreover, the series comes with great names and promising talent. Orlando Bloom is one of them!
Take it easy!
For the director, the word Easy contains sexual overtones. That's where it all started. But the series is not limited to relationships, it is also considering the economic reality through the prism of young entrepreneurs, activists, artists ... In the end, even if it does not have deep pockets, "Easy" is an easy to watch series. Even if love is complicated.
"Easy" is an original series for Netflix directed by Joe Swanberg. Eight episodes are available on Netflix.
Start Netflix on Proximus TV via the menu "on demand"> series or via the channel 204!
To really let yourself go on Netflix, there's now Tuttimus: the strongest all-in. Everyone gets loads of mobile data and free unlimited use of their favorite app, as well as unlimited fast Internet at home and unlimited fixed and mobile calls within the family. And as icing on the cake, we've thrown in some extras for digital TV and 3 months of free Netflix!
So pick and compose your own Tuttimus Pack here.