Proximus and Red Cross are looking for blood
Published on 16/08/2016 in Be the first to know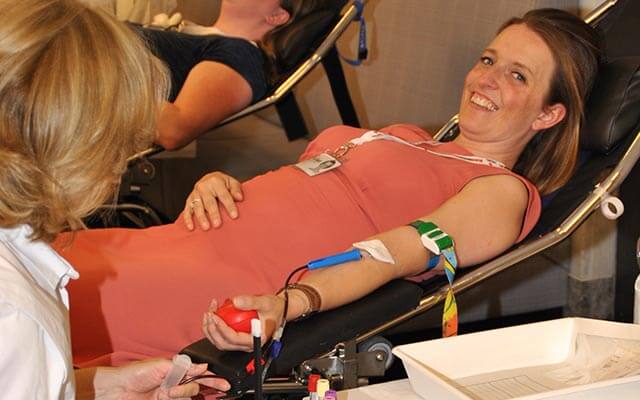 Your blood type can save lives.
Blood – something we all have and need. It's also something we don't really miss. But what if it were to suddenly disappear? That's the idea behind the international "Missing Type" campaign (www.missingtype.be), organized in Belgium by the Belgian Red Cross. At Proximus, we stand fully behind this campaign.
You may have noticed in recent days that the "O" in our logo suddenly disappeared. Of course, this was not by coincidence. "O" is the most common blood type in our country, and the Red Cross has a serious lack of blood donations from this and other blood types. That's why they have an ongoing campaign to encourage people to donate blood.
If you look at the figures, you realize just how important this is. For instance, did you know that every second three blood transfusions are needed worldwide? And that 70% of Belgians will need extra blood in their lifetime?
Yet the number of donors has fallen by 28% in the last 10 years. And every year, there's a 10% drop in existing donors due to age, illness or pregnancy. So, quite literally, we need fresh blood. Time to act!
We're doing our bit!
Because we are fully aware of the importance of donating blood, we are happy to support this campaign. But that's not all. Four times a year, colleagues in the Proximus Towers have the opportunity to donate blood. And we've been doing this for years. As my colleague Erik, former Safety Advisor, told me recently: "I remember there were blood collections as far back as 1978, in the time of the RTT, at the Rue des Palais. Back then, we were already encouraging colleagues to give blood." In 1992, he took over the organization of the blood collection, and has been doing it ever since.
What's the participation like? To give you an idea: in the past year, Proximus collected blood from 733 unique donors. Together, we have donated around 2,000 liters of blood over the past four years. That's equivalent to more than 1,333 1.5-liter coke bottles, or a row of 250 meters of ketchup bottles. But more importantly, we helped over 2,200 people in total.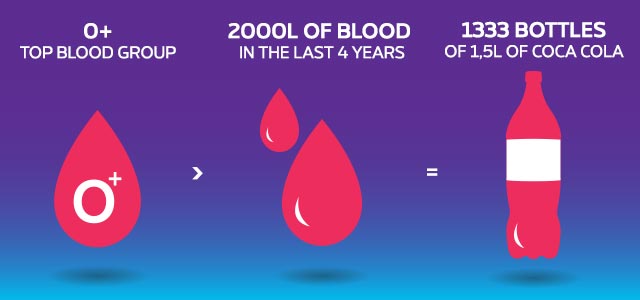 Do you also want to help?
Great! Because the Red Cross really needs you. It is indeed vital to have a sufficient supply of each blood type. Giving blood doesn't hurt and takes under half an hour. What's more, you will always find a blood collection organized nearby.
You can check here whether you can give blood, plasma or platelets. If this is the case, the site will also immediately tell you where you can go.
Your blood will then be split into red blood cells, plasma and platelets. With one bag of blood you can save three lives! It can be given to people who have an accident, for example, who experience complications during an operation or birth, or who need blood due to an illness.
So stop doubting. Just do it!
Peter
I have a passion for the Internet & communication and I'm a huge fan of our brand.