With Jack, you decide when your message is read
Published on 23/09/2016 in Tips & tricks from…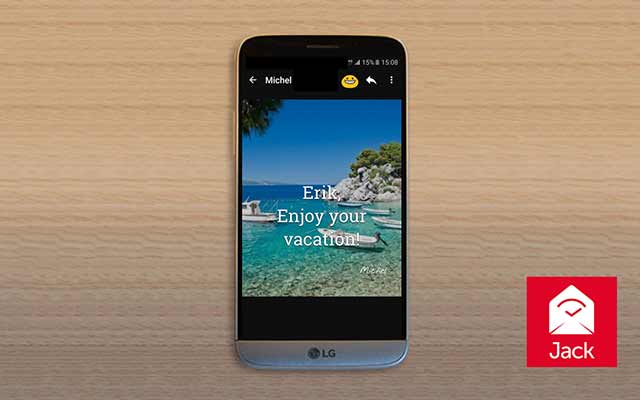 Let your message stand out from the masses.
Nowadays everything goes so fast, don't you think? Don't worry: I'm not (yet) an old grump wanting to harp on about how good things were in the old days. But even so, I often have the impression that the messages I send via the Facebook Messengers and WhatsApps of this world are read only hastily. If they're read at all.
So I went in search of a fun way to send messages that really stand out. And voila, that's when I came across Jack. Thanks to this app you can now decide for yourself when your text, image, audio message or video clip is viewed. That can be within an hour, a day or even a year. The recipient does, however, receive an immediate notification that he or she has a new message or "Jack". But the only thing that can be seen is a short teaser sentence. Does the recipient not yet have the app? In that case, he or she will receive a text message with an invitation to download the app.
And then the waiting can begin.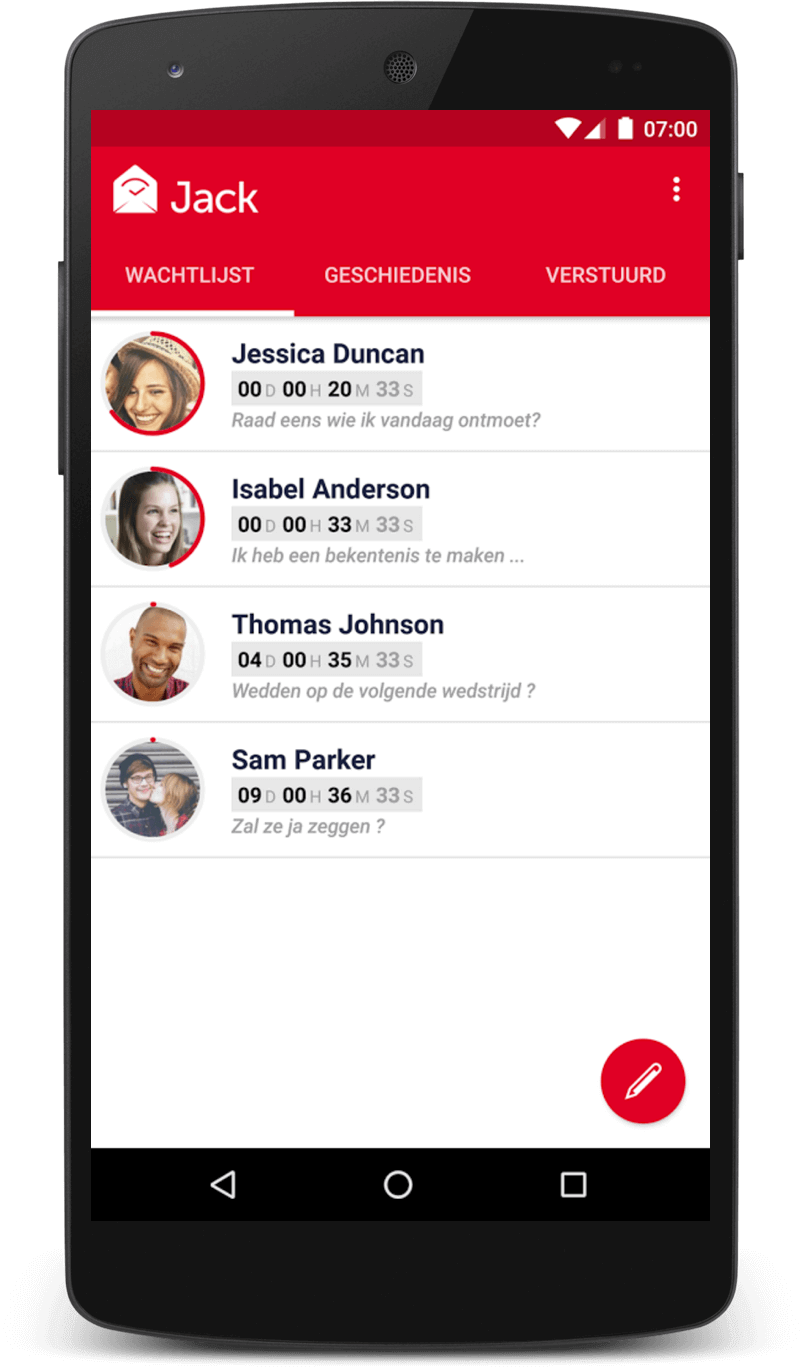 Know what I've discovered? That this forced wait until you can read the message is also part of the fun. In my opinion this is because it's something we're no longer used to in these times of fleeting experiences.
Make moments extra special
Maybe you're now asking yourself when you can use Jack. Well, anytime you want of course. Although I have to say, I found it particularly satisfying at special moments. Think of, say, a birthday, a party, St. Valentine's Day, the end of an exam period or the beginning of a holiday. Or how about a legendary video clip about a stag or hen party weekend that can't be opened until during the wedding party? In short, these are all things which are very important to you. What struck me most with this app was that my family and friends were eager to receive my messages, read them and still remembered exactly what they were about. Mission accomplished!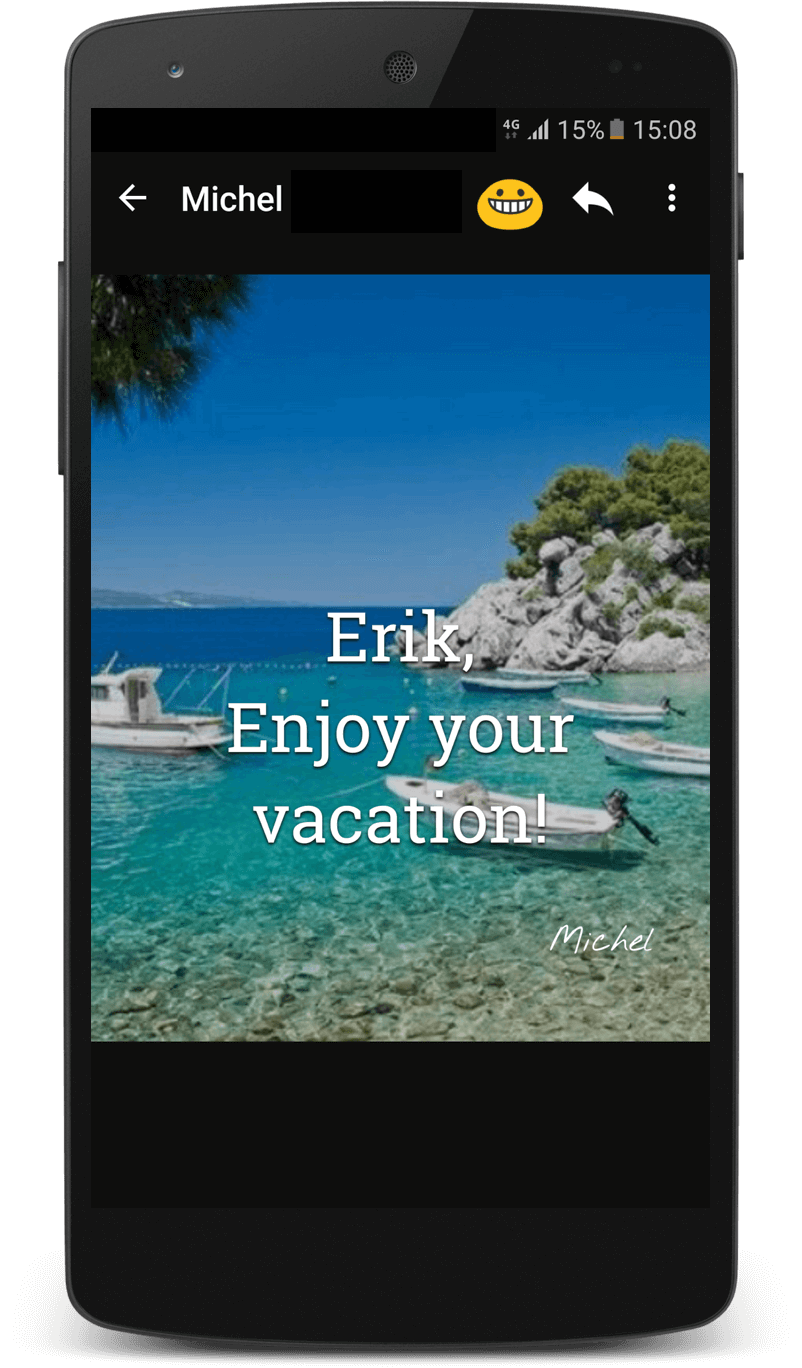 And, between us, it's simply useful if, like me, you're somewhat forgetful. For example, in the past, I sometimes forgot to send birthday greetings. Now I simply plan those in in advance.
All right! But where can you find the app?
Totally ready to bombard your friends with Jacks? In that case, simply download the app. It's available for both Android and iOS. In addition, you can register on the Jack website itself.
I would say, be creative and enjoy it to the full!
Erik
Digital and content marketer. Gardening is my passion just like eating. But right after playing some series or films, because that's my thing.