What you should know about the new iPhone 6s (Plus)
Published on 12/09/2015 in Bits & Bytes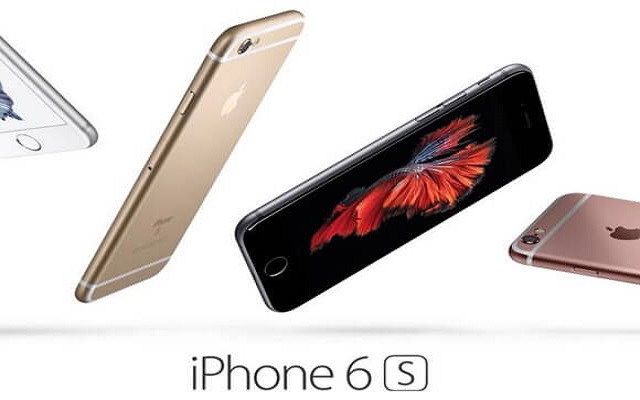 Tim Cook recently unveiled the brand-new iPhone 6s (Plus). This smartphone has a series of new features. We set them out for you here.
3D Touch
Just like the Apple Watch, the iPhone 6s (Plus) is equipped with a pressure-sensitive display, offering many interesting possibilities. Thanks to Peek, for example, you can get a preview with a quick, short tap. In the Mail app, you can glance at the content of an e-mail with a single tap, without having to open it. If you receive an iMessage with a URL or address, Peek allows you to quickly get an idea of the website or location on a map, without having to open either Safari or Maps.
A9 chip and 12-MP camera
The iPhone 6s (Plus) has a brand-new A9 chip. This 64-bit processor is said to be 70% faster than its predecessor. And according to benchmarks, the GPU (graphic processor) is a staggering 90% faster. Moreover, the M9 motion coprocessor is integrated into the A9 chip.
The camera has also been boosted. Apple has finally let go of its 8-MP camera and opted for a 12-MP model. The lens is extremely bright and takes fantastic pictures, even in dim lighting. The only downside is that the camera lens still protrudes slightly.
Video
Apple is also making strides in video. With the iPhone 6s (Plus), it's now possible, for the first time, to shoot videos in 4K quality. If you opt for the iPhone 6s Plus, you even have optical image stabilization, which will make your video clips look even smoother.
Display used as selfie flash
And there's good news for selfie fans. Apple has integrated a 5-MP FaceTime HD camera at the front, equipped with face recognition, extra lighting possibilities, and a timer. There is no physical flash at the front, but in poor lighting the Retina display can light up and act as a software-based flash.
Switching from Android to iOS
Want to switch from Android to iOS? Apple just made it super easy for you. Thanks to the new "Move to iOS" app, Android users can migrate to an iOS device without too much difficulty. By installing the app on two devices, you can easily transfer contact details, messages, photos, mail accounts, calendars and other important data.
Pricing and Availability
The iPhone 6s (Plus) will be in stores as of Friday, September 25th. However Belgium is not in the first group of countries. We must at least wait one week more but it may also be a little bit longer. The prices start at 749 euros (6s iPhone 16 GB) and go up to 1079 euro (iPhone 6s Plus 128 GB).