The special iPhone 7 (RED)? Get it from us!
Published on 30/03/2017 in Bits & Bytes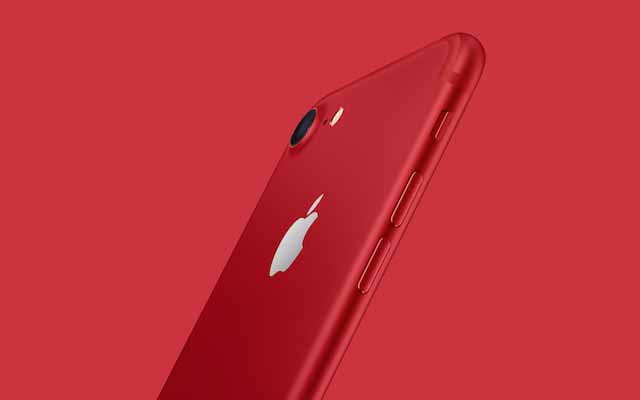 In addition to the familiar colors, we'll start selling the new iPhone 7 RED this week.
And it has to be said: it has turned out to be a fantastic version of Apple's flagship. But there's much more than just the color that's special with this edition.
Support a good cause
You might recall the special iPod RED from 2007, with which Apple supported a good cause for the first time. Ten years later and it's time to celebrate this with a special version of the latest iPhone.
With the special iPhone 7 RED you give the Global Fund a helping hand financially in supporting a whole raft of HIV and Aids projects. This way we take one step further together towards a generation without Aids.
Ready to do your good deed? Then go full tilt for the iPhone 7 128 GB RED or the iPhone 7 256 GB RED. They're already atwinkle for you in our web shop.
Want it even bigger and bolder? Then you can also buy the iPhone 7 Plus 128 GB and iPhone 7 Plus 256 GB in this special red color. So there's something for everybody when it comes to size and memory!
However, I advise you not to wait too long, as the iPhone 7 RED is only available temporarily.
Erik
Digital and content marketer. Gardening is my passion just like eating. But right after playing some series or films, because that's my thing.