Win the brand new iPhone 7!
Published on 13/09/2016 in On the house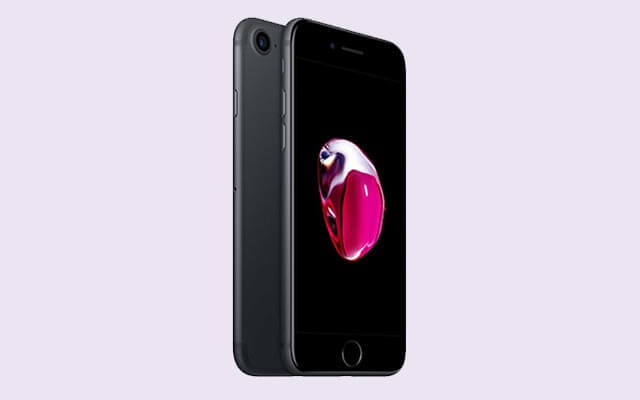 The main event of this high-tech summer took place early September in San Francisco. Tim Cooke, juggled the new iPhone out of his hat: the iPhone 7!
Headphones plug
What is immediately striking about this new smartphone, which is similar in design to its predecessor, the iPhone 6 is the lack of the 3.5 mm jack for headphones which is replaced by a connection to a lightning port.
The devices therefore have only one connection plug left, the lightning-gate that is used to charge the phones and connect peripheral devices. Listening to music should henceforth require Lightning earplugs or a wireless Bluetooth headset.
Apple ships with every iPhone 7 device some compatible mobile ears. Also, a gradient plug to connect a traditional headset is offered for free.
Camera
The new iPhone 7 is certainly a powerful camera. The cameras on the front and back were improved.
The iPhone 7 stays true to an architecture with a single lens of 28mm while its big brother, the iPhone 7 Plus, has a second lens of 56mm so you can easily zoom. The cameras feature automatic image stabilization and the new flash provides 50% more light output.
Home button
The new home button cannot be pressed but provides feedback via vibration and is pressure sensitive. This is similar to Force Touch on MacBooks.
The iPhone 7 is also IP67 certified, which means that the phone is dust and water resistant (maximum depth of one meter and a maximum of 30 minutes).
And this...
The sound is provided by powerful stereo speakers on the top and bottom of the phone, the screen is 25% lighter than its predecessor, there is a new FaceTime camera and there is a choice of two new colors: black and jet black (glossy).
Everything is controlled by a new A10-chip of which the performance is 30% higher than that of the chip in the iPhone 6s.
Contest!
All this information has convinced you and you would like to become the proud owner of an iPhone 7?
Too impatient to wait for the end of our contest?
Get a great deal, pre-order now your iPhone 7 for only €99 with a Smart+Phone 45 subscription!