11 reasons why people with an iPhone have got it right
Published on 27/09/2016 in Bits & Bytes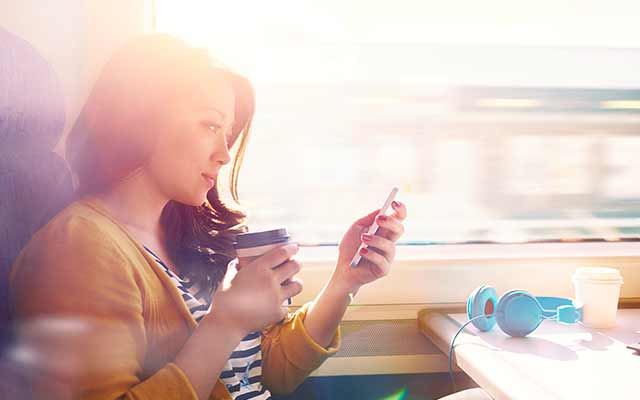 Want to join the Apple club? Or are you already a member?
The new iPhone is about to hit our shelves! Of course, many people are itching to get their hands on this new model. And quite rightly! There are so many reasons why iPhone users have made the right choice! Take a look:
They have a smartphone that's beautiful to behold…


© Apple fan - YouTube.com

You can't deny it: they're all beauties!

They can use them for a long time on a single charge (especially people with an iPhone 7)


© jennerkardashianxx.tumblr.com

They can stream videos, catch Pokémon, use snap chat, and so much more without running out of juice.

They always get iOS updates immediately.


© Reddit

Such as iOS 10, which is also immediately available for older iPhones. Right on!

They can easily find their way in iOS.


© YouTube.com

Life can be so simple!

They're always the first to get the best apps.


© Master0fHyrule - YouTube.com

Remember Instagram? Or, very soon, the legendary Super Mario!

They don't have so many problems with viruses.


© im-free29200.tumblr.com

Yep, an iPhone is always in top form!

They always take the best photos and videos, wherever they are.


© mr-gif.com

And the iPhone 7 Plus is even MORE sublime, with TWO rear cameras!

They never have problems syncing with their computer.


© myjailbreakmovies - YouTube.com

Even if they have Windows.

Their smartphone can get wet.


© EverythingApplePro - YouTube.com

Because the iPhone 7 is totally waterproof! But then again, so was the iPhone 6S.

Their fingerprint is ALWAYS recognized.


© Apple

And super-fast at that!

In the rare cases they need help, they can go to those fancy Apple Stores.


© Simpsonsworld.com

That's always an experience, with all those gadgets on show!
In short, there's really no need to hesitate: just go for it. If you've made up your mind, you can order your iPhone 7 or iPhone 7 Plus right away in our webshop. In all the colors and number of gigabytes there are!
Finally, once you have your new iPhone, please take care of it! ;-) .

© imgur.com
Peter
I have a passion for the Internet & communication and I'm a huge fan of our brand.