The iPhone SE, now with double as much storage capacity
Published on 20/04/2017 in Bits & Bytes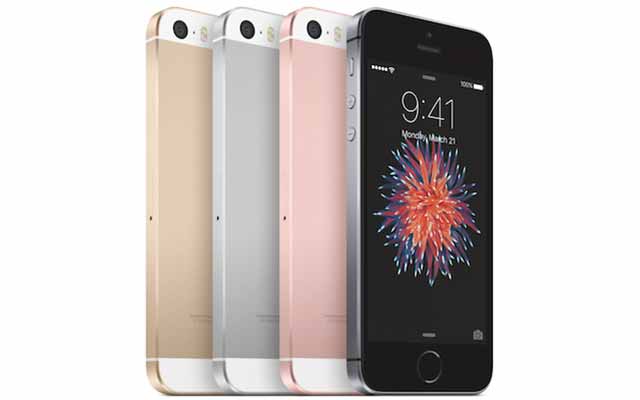 And all that for a particularly keen price!
At Apple they completely understand that we want more memory for our smartphones. Because admit it: nowadays you take a huge number of photos and videos with your mobile and on top of that you also have lots of apps and music on the hard disk.
That's why the manufacturer from sunny California is retiring the 16 GB version definitively. The new entry-level version now has 32 GB of internal memory under the bonnet. And if you feel that's not enough, you can now also opt for the 128 GB version.
Small but able
And that's good news, because I felt the iPhone SE was already very useful. Not as large as quite a number of those other smartphones, and therefore easy to operate with one hand. And now, as said, it features just as much internal memory as the "big boys".
As for other specifications, you still don't need to worry about that either. They simply remain top-notch. Most features come straight from the iPhone 6s, which is currently still one of the best phones on the market. As such, the rear camera and processor are exactly the same as on that model.
And what's even better is that you can now temporarily get the iPhone SE 32 GB from us at a particularly keen price! Today, it's yours for just €399 instead of €489 normally.
Erik
Digital and content marketer. Gardening is my passion just like eating. But right after playing some series or films, because that's my thing.