Returning soon to your TV: Fear The Walking Dead
Published on 07/02/2017 in Showtime!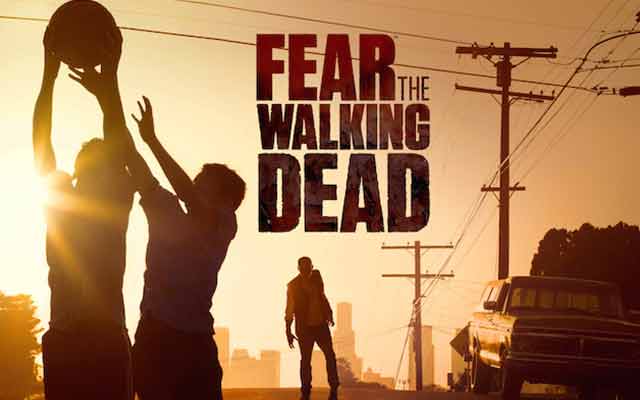 Get ready to be totally enthralled by the special web series, exclusively on Proximus!
In June, the long-awaited third season of Fear The Walking Dead will finally be hitting our screens. But because the makers know this is a very, very long wait for most (and, in my opinion, an almost unbearable one), they've got something special to keep us quiet. This year, there's a very special web series called Passage. And the best thing is, you can watch it here first!
Are you sort of behind on what Fear The Walking Dead is about? Well, let me give you a quick run-through. Firstly, you could call it a kind of prequel to the top-rated series The Walking Dead. The Walking Dead deals with the battle of survival in a world of zombies, whereas in Fear The Walking Dead we see the moment when the apocalypse begins. We follow a dysfunctional family in Los Angeles who, because of the catastrophic events, are forced to change how they live in order to survive amidst a society on the brink of total collapse.
Let me tell you: the first two seasons were already an intricate mix of full-on suspense and a deeper, humane side to the story. So it's more than just your classic, often one-sided gory horror stories.
And now there's the special web series to whet your appetite for season three. 'Passage' is a series in its own right , so you can jump in and get a taste of what the new episodes will bring. In the special web series we are introduced to two survivors: the always strong Sierra and the wounded Gabi. Together they go in search of a safe place to hide from the Walkers, as the zombies are called.
Curious? Well, you can follow the series right her on this page! Come back every Tuesday, because that's when we'll be putting each new episode online. And for nine straight weeks.
Episode 1 to 8:
Graphic content (16+).
No video? You can also watch it here.
Craving for a big serving of Fear The Walking Dead and other top-rated series? Then our powerful all-in Tuttimus is definitely for you. Because with it you get a TV package of your choice, for example the Entertainment Channels NL. It has 12 extra channels with great series and films, including AMC, Fox and Sundance TV. There's something for everyone!
Peter
I have a passion for the Internet & communication and I'm a huge fan of our brand.